In the Bright Midwinter
December 26th, 2022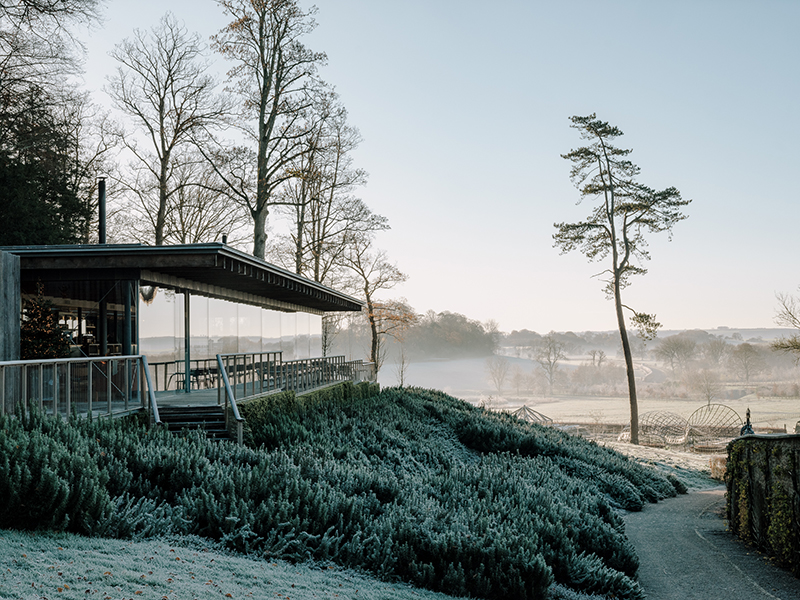 A Note from our CEO
December, 2022 – A bright and cold winter morning offers the perfect opportunity to reflect on the past year. Never one to rest on our lilypads, 2022 was another year of beginnings, additions and collaborations.
A spring highlight was our sponsorship of the RHS Chelsea Flower Show; the start of a relationship we hope will bolster the RHS's charitable efforts. Besides meeting her Late Majesty the Queen, it was equally exciting to see our team sprinkle a little bit of Somerset magic across the show ground, and connect with like-minded people who share our passion for gardening and growing.
With the same collaborative spirit, we hosted our inaugural Head Gardener's Conference, and expanded our Partner Gardens to include South West favourites such as the Eden Project and The Lost Gardens of Heligan.
Back on the homepatch, we dug deep into our past with the reimagining of a Roman Villa, taking visitors back to the year 351 CE. Next year, we hope to introduce Roman activities (though I've yet to try the grape squashing) and welcome school visits.
Education and sharing our team's expertise is important to us, we put this into action through the year with a roster of events and workshops – from Garden Lates to Harvest, Apple Day and courses on everything from floristry to forestry, I hope you've felt inspired or discovered something new.
Challenges such as Storm Eunice, when we sadly lost mature trees from the woodland, were swiftly followed by initiatives to plant more trees as part of the Queen's Green Canopy. We were delighted when Natural England conducted their bi-annual newt headcount, confirming we've increased our Great Crested Newt population by 15% – credit given to our gardeners and the careful protection of natural habitat.
As we end the year with well deserved accolades for the team -'Best Sense of Place' in The Times' 100 Best Places to Stay in Britain, and Condé Nast Traveller's Gold List 2023 – I'd like thank all those that contribute to the success of The Newt for their continued enthusiasm and hard work. I raise a glass of Ice Cyder to you all.
Wishing you much health and happiness for the new year.
Ed Workman,
Chief Executive Officer, The Newt in Somerset