10 Tasks for the Garden in May
May 9th, 2022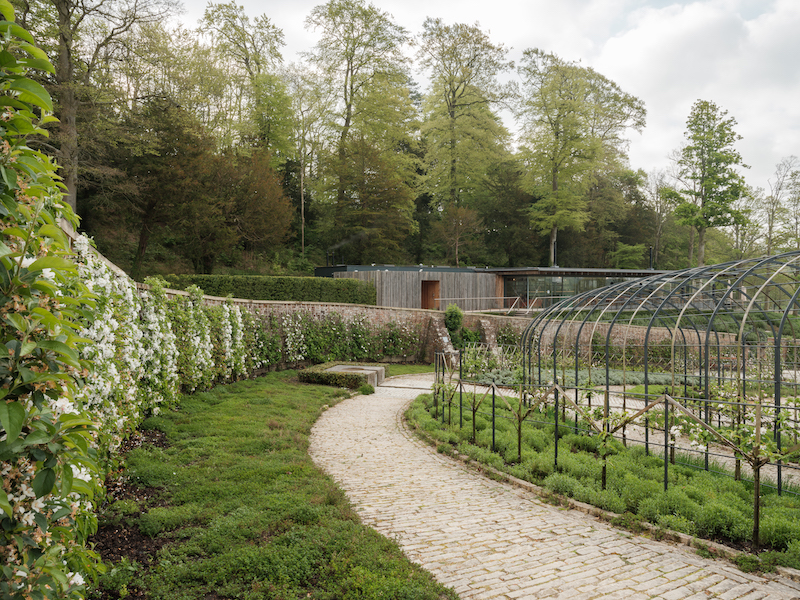 May is one of the busiest months in the garden, with so much to do and enjoy now that summer's on its way. Bulbs begin to fade to make way for the colourful abundance of new growth popping up in beds and borders daily, and pre-potted veg should now be ready to harden off and plant out. Stay mindful this month for unexpected late frosts, and your garden will also be teeming with wildlife, as it prepares for the warmer days ahead.
We'd also suggest you try your hand at the 'Chelsea Chop' – a technique to cut back perennials at this time of year for better and longer-lasting blooms in summer.
You can try it on the likes of achillea, asters, campanula, helenium and more, around the time of The RHS Chelsea Flower Show (24 – 28 May). If you're visiting the show this year, make sure to come see us at our cyder stand for a sample of Fine Cyder!
Greenhouse
Protect your plants from the heat by putting up shading to lower daytime temperatures and reduce scorching.
Remember to open any doors and vents on warm days, and close them again in the evening as the nights can still be cold.
Keep pricking out seedlings as soon as they get their first true leaves, to ensure continuous growth, crops and colour in your garden throughout the summer (and to avoid overcrowding and fungal diseases).
Edibles
Growing beans this year? Now's the time to sow dwarf and climbing French beans and runner beans. No need to sow in pots first, as it's getting warm enough to grow directly in the ground outside in pre-prepared, nutrient rich soil.
You should be able to start hardening off young potted plants such as courgette and tomatoes, getting them ready for the warmer temperatures.
Earth up your spuds. Potato plants need 'earthing up' as they grow, to protect early shoots from frost damage and ensure the developing potatoes aren't exposed to light, which turns them green and poisonous.
Garden Maintenance 
As spring bulbs such as tulips, crocuses and daffodils begin to fade, apply liquid feed to ensure they return in all their splendour next year.
Be cautious when it comes to cutting back, mowing and raking as your garden will be full of life at this time of year. Do as much as you can to encourage the wonderful wildlife that inhabits your garden with bird feeders, ready-made nests and plenty of bee-friendly flowers.
Be frugal with your watering. As the weather gets warmer, ensure your plants are well hydrated. Water early in the morning and in the evening before sunset – this is the best time for your plants and will also ensure you're not wasting water in the heat of the day.
Build sturdy wigwams and supports for climbers such as runner beans, sweet peas and morning glory and you'll reap the rewards come summer.