10 Tasks for the Garden in April
April 11th, 2022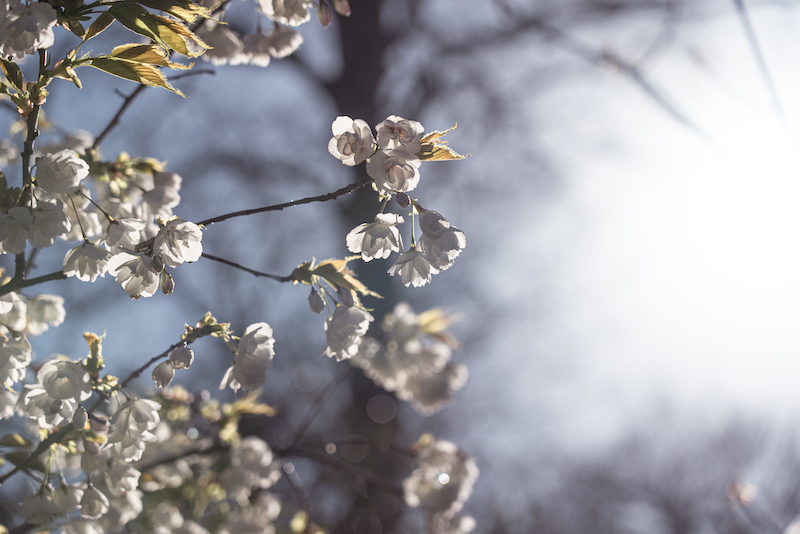 It's an exciting time to be in the garden. Not only is the Bank Holiday weekend approaching, giving us more time to savour time outside, each day sees new change and growth with the highly anticipated return of spring. March's sowing efforts are beginning to pay off,  and wildlife in the garden will be showing new signs of life with birds nesting, bees pollinating and garden inhabitants waking from winter hibernation – so, be mindful when cutting, mowing and raking to encourage these ecosystems of your gardens to thrive!
From seed sowing to pricking out and potting on, here are ten essential tasks our gardeners are focusing on this month:
Greenhouse
1. Carefully prick out your March seedlings growing in pots and trays as soon as they produce their first leaves, and prepare to move them to their permanent beds and pots.
2. Make the most of the spring sun by sowing sweet peas in deep pots. It's important to keep them frost-free so be sure to keep them in a greenhouse or on a sunny windowsill. 
3. Sow quick-growing microgreens, such as kale and mustard, for nutrient-rich pickings in just a few weeks. Also sow herbs in pots or trays, including basil, chives, parsley, fennel and coriander – plus veg such as runner beans, French beans, cucumbers and courgettes – ready for a spring/summer harvest.
4. Let the fresh air in! This month, you'll be able to fling open greenhouse doors and open vents on warm days to improve air circulation for your plants.
Edibles
5. Prepare for the summer harvest by sowing outdoor varieties of tomatoes, chillies and courgettes in pots, so they're ready to plant out in late May or June.
6. Continue planting bare-root asparagus crowns and Jerusalem artichoke tubers to ensure a consistent crop throughout the summer.
7. Get the most from your beds by sowing flowering companions in the veg plot, such as marigolds and borage. This will benefit the soil quality, but also attract bees and keep unwanted pests at bay.
8. If you're after quick results and ready-to-eat produce, now's the time to sow fast-growing crops, such as radishes, to make the most of any temporary gaps.
Garden maintenance
9. Keep cloches or large sheets of fleece handy to protect young plants if a late frost is forecast. The dramatic changes in temperature can have negative effects on your plants and beds.
10. Keep pesky pests at bay by looking out for clusters of aphids on shoot tips and young leaves, and wipe them off before they multiply.