Ready, Steady, Grow
March 3rd, 2022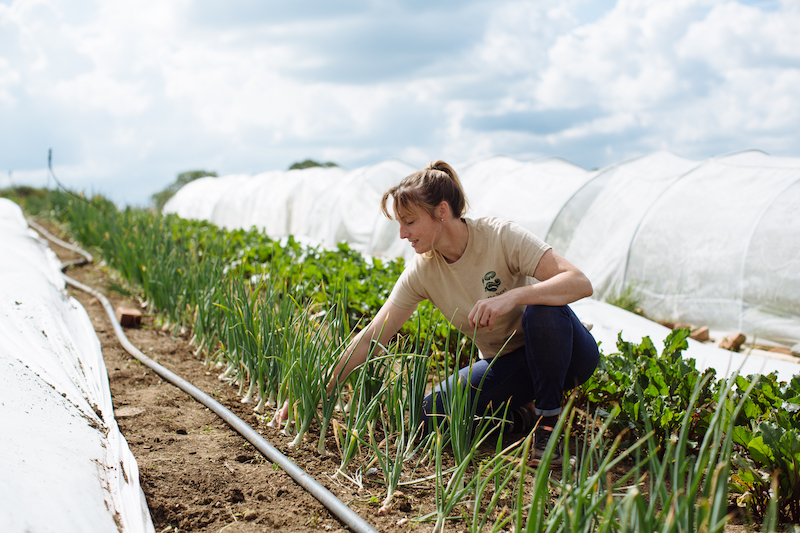 We've a spring in our step as we make plans for the produce to come in the months ahead. Get ready for growing season with top tips from our Head of Edible Gardens, Rose Szarowicz:
"Preparing for the growing season now is a wonderful thing to focus on during the cold and windy winter months, and you will reap the rewards with your harvest later in the year" – Rose Szarowicz.
Plan, prepare, personalise
At this time of year, it's exciting to plan for the growing season as this will help you feel organised about starting your garden. If you create a sowing and planting schedule to follow, you'll thank yourself later and it will help ensure that you're growing what you want for you and your loved ones.
Variety is key
There are plenty of planting schedule templates available online, but it's also a good idea to note the variety, sowing date, planting out date, spacing required and predicted harvest date of your crop, so you can make sure you have something ready to harvest all year round.
Down to earth
If you haven't already, take the time to prepare your beds. Look into what soil type you have, build it up with anything it's lacking, like well-rotted manure and compost, and make sure it's as weed free as possible.
Sow right
Always refer to the seed packet to find out when to sow seeds, when to plant out and what spacing to give them. Every plant has different requirements, and many seeds benefit from germinating in warmer conditions – like a greenhouse, or inside on a windowsill at this time of year – before transplanting outdoors, when they are large enough to handle.
Toughen up your seedlings
Make sure you give young plants some time to 'harden off' outdoors before planting them in the ground, so they don't get a shock going from a warm to a cold environment. Similarly, don't let the seedlings get too leggy or pot bound while they are growing, as this will put stress on the young plants, which can make them more vulnerable to disease and pests later.
Seeds must
Our seed range is a selection of varieties grown on our estate selected for beauty, for bees or for our chefs to work their magic with. Oregon Sugar Pod is a deliciously sweet mangetout pea very popular in any summer dish; Oxheart carrots have been selected by The Botanical Rooms Head Chef for its huge, tapered root; and the January King cabbage is much loved by all our chefs, taking its crown in the depths of winter. Flowers like nasturtiums and calendula are a good companion crop to attract pests away from your vegetables; they're also great for pollinators and to add to a salad.
BROWSE OUR RANGE
Shop our seed range and other gardening essentials from our online shop, with free delivery on all purchases.