Nature's Remedy: Q&A with Franziska Lang, Head of Wellbeing
August 21st, 2023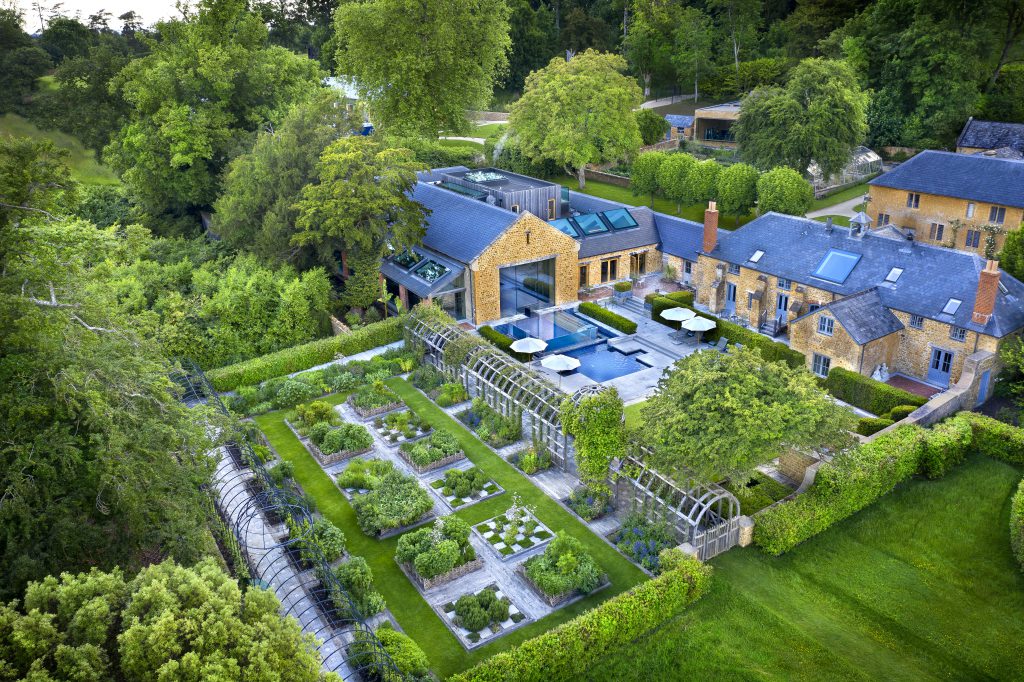 Retreat to the country and boost your wellbeing with some Somerset spa time. Whether you can steal away for a few hours or a few nights, our new spa packages for members and hotel guests help you reconnect via the restorative power of the great outdoors. For the first time, we're offering a Stay & Spa package for guests, and opening the Spa for members to book a luxurious spa day to nourish mind, body and soul.
Take a barefoot walk in the herb garden or experience the simple, soapy pleasures of a Turkish-inspired hammam. Float in the pool, bliss out to garden views, sweat out stress in the sauna or gym and indulge estate-to-plate style at The Botanical Rooms or Farmyard Kitchen. Staying over is the best way to lean into our wellbeing experiences beyond the treatment rooms; book in for a grounding woodland meditation or invigorating coldwater dip.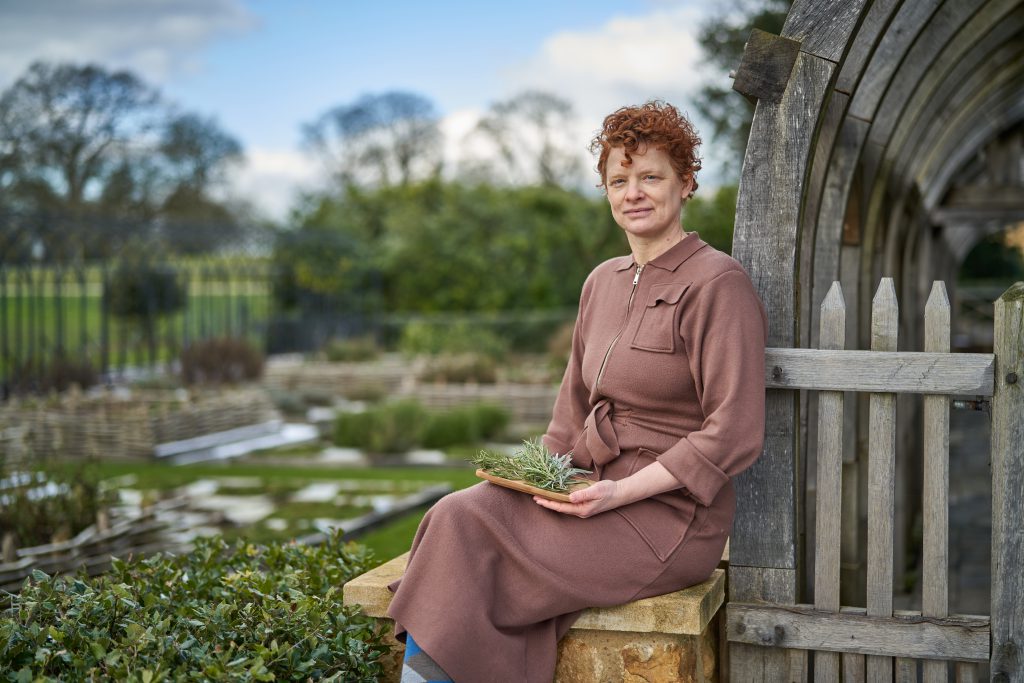 We caught up with Head of Wellbeing, Franziska Lang, for her top tips on what you can look forward to –
Q. What makes The Newt Spa so special?
A. The incredibly beautiful facilities, lots of daylight coming through large window panes and skylights, and our designated medieval herb garden specifically created for spa guests to enjoy. Beyond that, grazing cows peering their heads over the fence for a glimpse of the good life.
Q. Can you tell us a bit about your role at the Newt?
A. I create experiences and treatments with a holistic touch to them. We focus on a personalised hands-on experience as opposed to use of machines. I also look more and more to offering wellbeing experiences outside of the spa. We believe that the spa and wellbeing offer shouldn't be reduced to a building but rather expanded throughout the whole estate and rooms. This is a work in progress, with more to come.
Q. Who or what inspired your love of wellbeing?
A. My own experiences, especially in personal development. Taking time for yourself and going inwards is a powerful tool to improve how you think and feel. It is amazing to be able to offer this to our guests. Physical ailments that I experience myself which can't be healed solely by conservative medicine or treatments. We should all feel responsible for our own wellbeing and can't just hand this over to doctors and nurses. Growing up in Germany with its vast sauna culture was also a big influence.
Q. What's your favourite part of the job?
A. The smile on the faces of our guests when they come out of a treatment or lie down on a sauna bench.
Q. Why is summer a great time to visit the Spa?
A. So many reasons! A scrub can ensure that your summer tan is nice and even. Regularly sweating in a sauna makes the body more resilient to heat. Soaking in a pool helps you ease tiredness, release stress, other peoples' energies and demands and restores balance in your body. Dedicating time to yourself is needed every week of the year! And our wild pool is lovely and refreshing should temperatures climb unusually high.
Q. Can you tell us a little about the Spa facilities?
A. We have three pools with varying temperatures, sauna, steam room and halotherapy room (salt room). Six treatment rooms plus a Turkish hammam which we are especially proud of. A nail station and a hair salon, gym and yoga studio. Last but not least, our spa garden with loungers adjacent to our medieval herb garden which invites a barefoot stroll and dreaming up at the sky overhead.
Q. Are there any unique Newt touches to look forward to?
A. The garden comes into everything we do here, so we offer refreshing sorbets after each treatment made with seasonal fruits and herbs. We are developing a special Ottoman sherbet drink for the hammam inspired by Turkish traditions. It's not ice as you would think but rather a herbal, fruit-infused drink.
Q. How would you describe the benefits of the medieval spa garden?
A. It benefits the heart, as it gives you so much joy walking through and looking at the abundance of herbs, flowers and plants. An opportunity to ground as the soft grass invites you to kick off your shoes and have a barefoot stroll. Get some tips and ideas for your garden at home if you are lucky to bump into our own herb specialist Helen Kelly, who takes care of this piece of land.
Q. If you could only recommend one 90-minute treatment, what would you choose and why?
A. Definitely our Spa Garden Signature Massage as it starts with a guided stroll through the herb garden to pick herbs which are then used in your treatment. This grounding experience helps you relax easier during your massage, making it even more effective.
Q. And which hammam treatment is your favourite?
A. The Turkish hammam. It convinces me through its simplicity: soap, a scrub glove and body balm. And lots of warm water. Nothing more is needed for this incredibly luxurious ritual.
Q. Anything else you think first-time Spa guests would like to know?
A. You can travel light and only need to bring swimwear, as we provide everything else. Also: We offer a meditation walk in nature every Tuesday for one hour. If you are looking for an effective way to get out of your head and relax your body – but you struggle with the idea of a sitting meditation – this is for you. It's included for hotel guests and £15 for guests who book our member's spa days.
Q. What three words would sum up how you might feel after a visit to the Spa?
A. Joyous, balanced and fresh.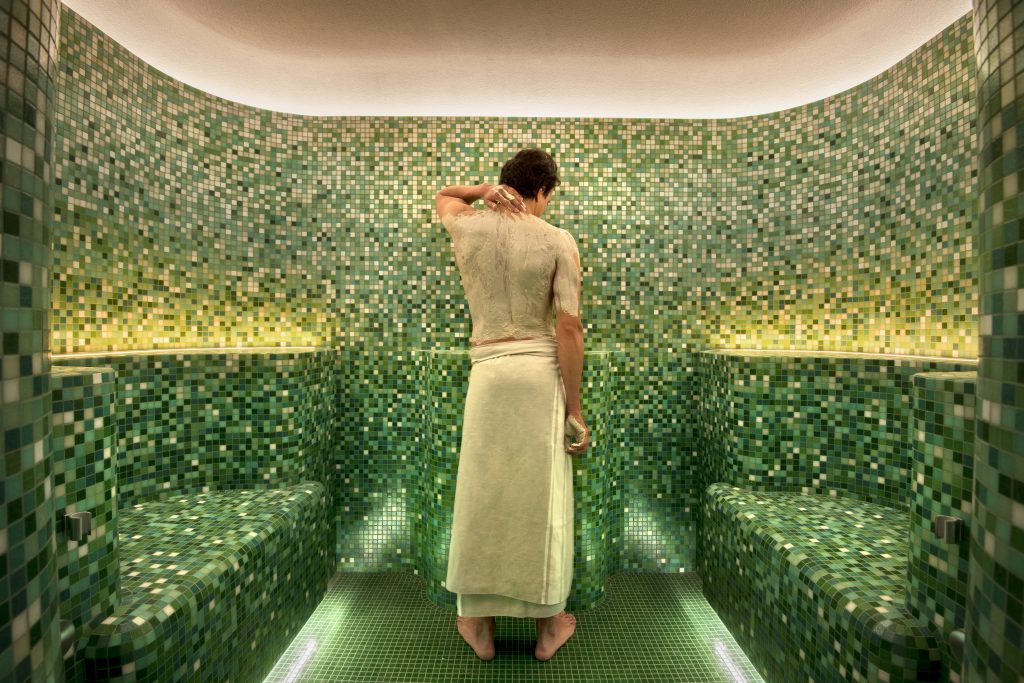 Stay & Spa Package
Feel your shoulders drop with our new hotel spa package, available to make the most of before 30 September. Enjoy an overnight stay with dinner, two hour-long treatments and breakfast the following morning. The perfect short-and-sweet stopover to energise and reset.
Members' Spa Days
Our brand new day spa package for members includes any 90-minute treatment (or 60-minute hammam), lunch in The Botanical Rooms or Farmyard Kitchen, a glass of champagne and use of the spa facilities. Available Monday to Thursday, pre-booking required.