RHS Chelsea Week 2023: Our Highlights
May 29th, 2023
With the RHS Chelsea Flower Show all wrapped up for another year, we take a look back at some of our favourite moments.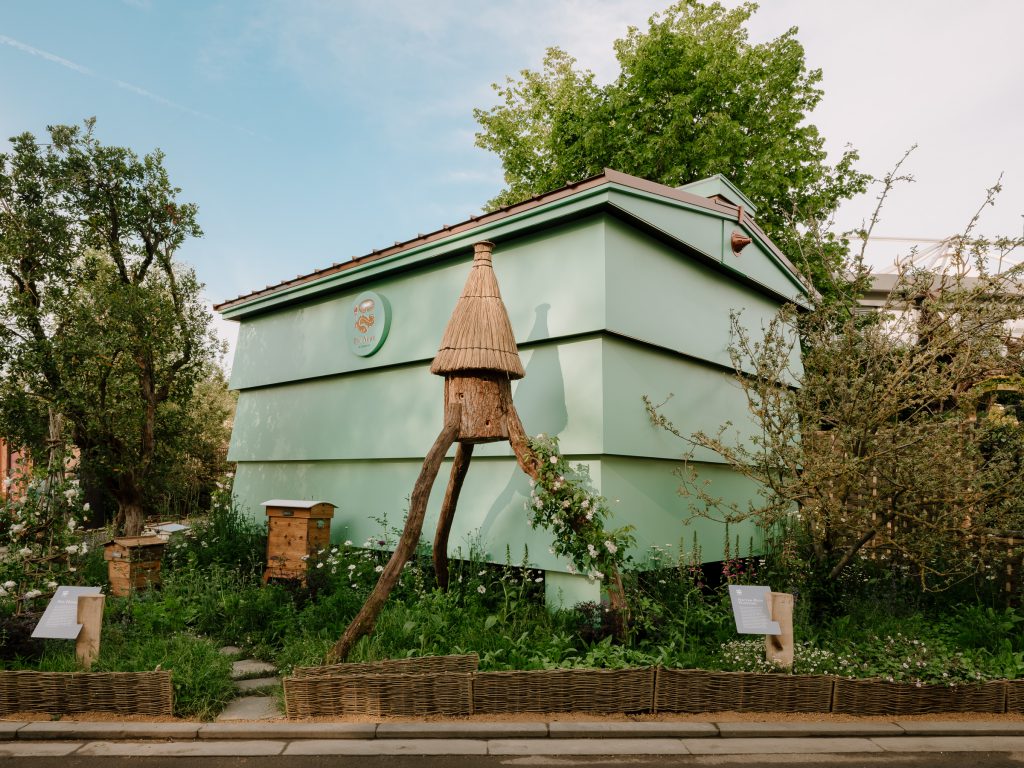 "We've had a magical time at this year's RHS Chelsea Flower Show. We've been so inspired by everything the RHS are doing, and enjoyed welcoming so many of you to see beautiful gardens on Main Avenue and spread out right across the Royal Hospital grounds. Our Beezantium created a buzz about our favourite pollinators and the cyder was free flowing. We welcomed friends new and old under the lily pads to enjoy some delights from Somerset, but most importantly of all, we're here because we're gardeners and we believe, like the RHS, in the power of gardens for us, for communities and for the planet."
Ed Workman – CEO, The Newt in Somerset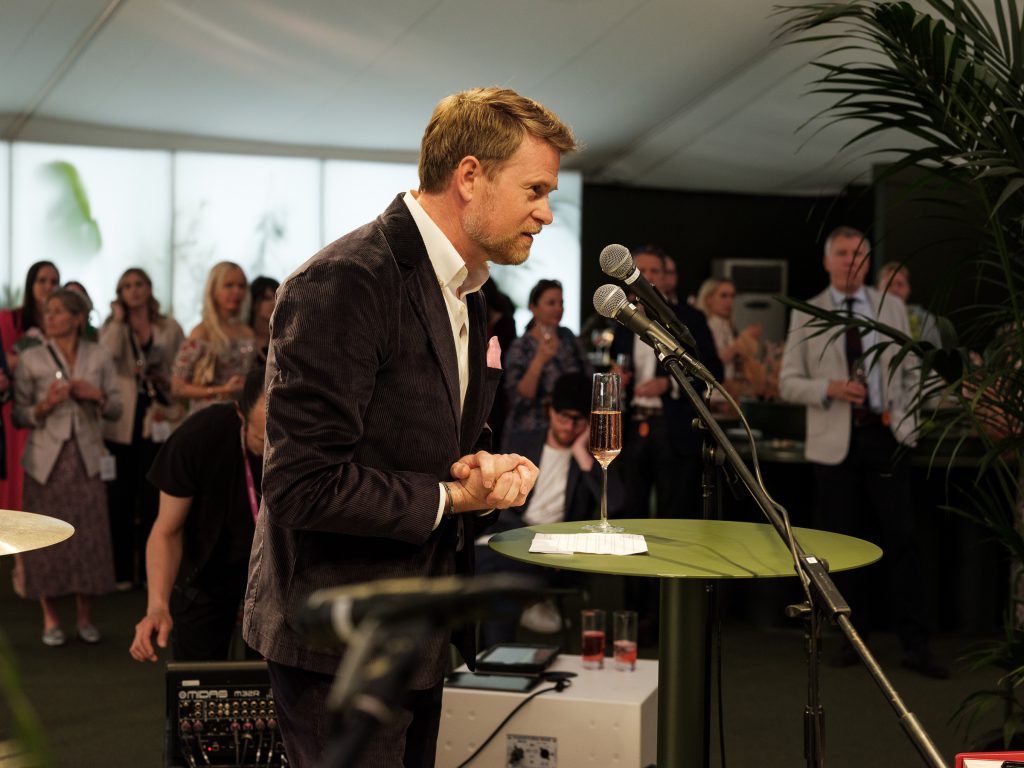 12 Golden Moments from 2023
Meeting TM King Charles and Queen Camilla on day one. CEO Ed Workman and Director of Hospitality met His Majesty, while Head Beekeeper Paula had the honour of showing Her Majesty inside one of our handmade straw skep beehives.
Seeing the Princess of Wales surprising 100 children who were invited to the show for a picnic. Their faces were the picture of excitement, and it was such a wonderful moment.
Showing visitors, including legendary presenter Monty Don, our Beezantium and bee friendly apiary garden and highlighting the plight of our precious pollinators. We've been spreading the word about the natural beekeeping methods we use at The Newt to inspire fellow beekeepers.
Celebrating the RHS Gala evening in true Somerset style; sipping Fine Cyder, Babylonstoren rosé and estate grown canapés at our Hospitality Suite, against a backdrop of golden sunshine and musical entertainment from Natalie Duncan.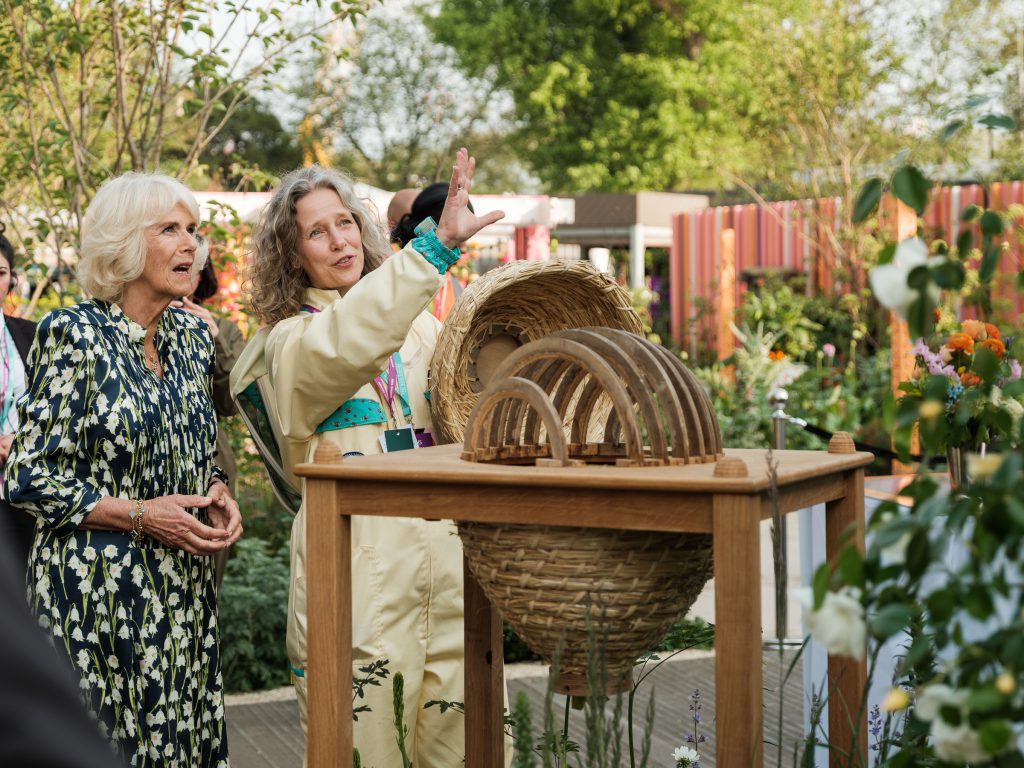 Throwing a golden soirée to toast the show, and the start of the summer season, with Vanity Fair, at our Hospitality Suite. The air was heady with Diptyque while our sparkling cyder and Babylonstoren's newest 2023 rosé release flowed until late.
Welcoming guests for tasters of Fine Cyder at our Cyder Stand, bedecked with wall-to-wall British Bramley apples.
Providing the perfect central selfie spot between us and our neighbouring Babylonstoren Mourvèdre Rosé stand. Sampling both was the only way to go, because who could possibly choose between the two?
Giving Dame Judi Dench our bee friendly seed mix to take home.
Offering some 'crazy daisies' from our garden during install week to Project Grow2Know, creators of the smallest ever garden at RHS Chelsea Flower Show, highlighting the inequalities of access to green space in a bid to close 'the green gap'.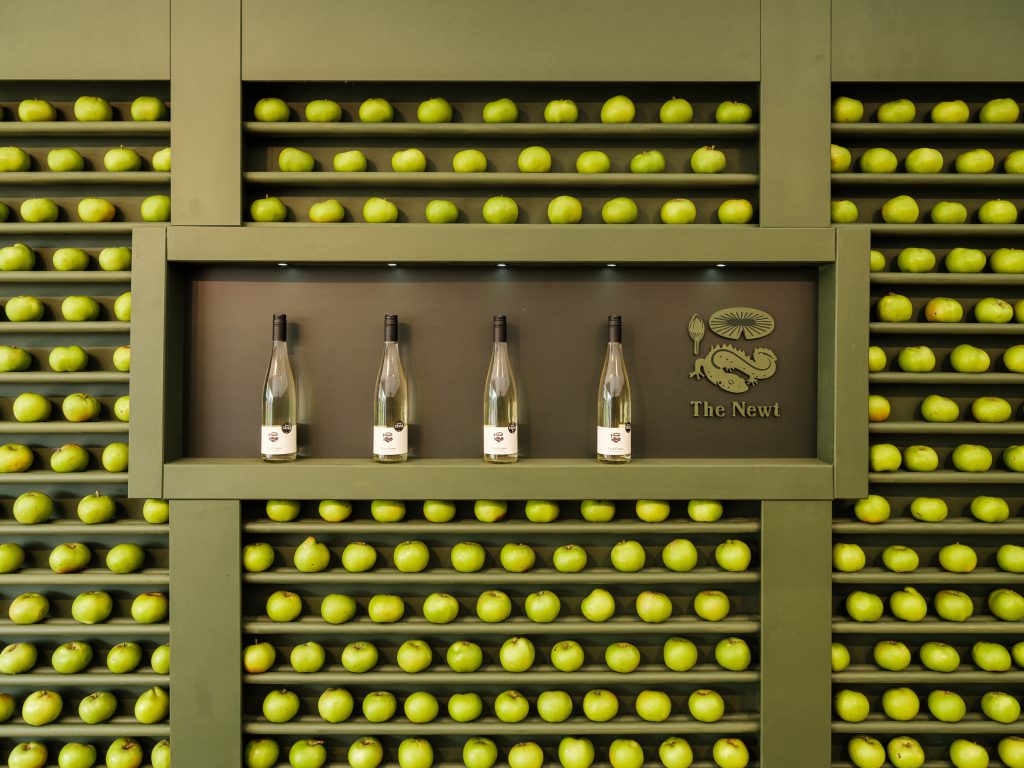 Seeing so many friends and familiar faces enjoy a taste of Somerset throughout the week at our Hospitality Suite, from regular members and guests to the next generation of young horticulturists.
Hosting the Chelsea Pensioners and seeing our Director of Hospitality, Andrew Foulkes, enthusiastically ringing the bell to mark the end of the show for 2023.
Enjoying a brilliantly bonkers week and seeing our whole talented team shine.
If you're wondering what happens to the gardens once Chelsea is over, you can rest assured that every single garden is living on. They're going to schools, hospitals, community gardens, and crematoria, ensuring the highlights keep on coming as visitors get to enjoy the show gardens in new places.
And if we have inspired you to get planting more bee-friendly flora and fauna in your plot, don't miss our plant list from the show to bring a bit of our Beezantium to your garden.