Creating a Buzz at RHS Chelsea Flower Show 2023
May 8th, 2023
With just two weeks until the RHS Chelsea Flower Show, and as headline sponsor once more, the estate is a hive of activity as we prepare to bring the Beezantium to world's most prestigious flower show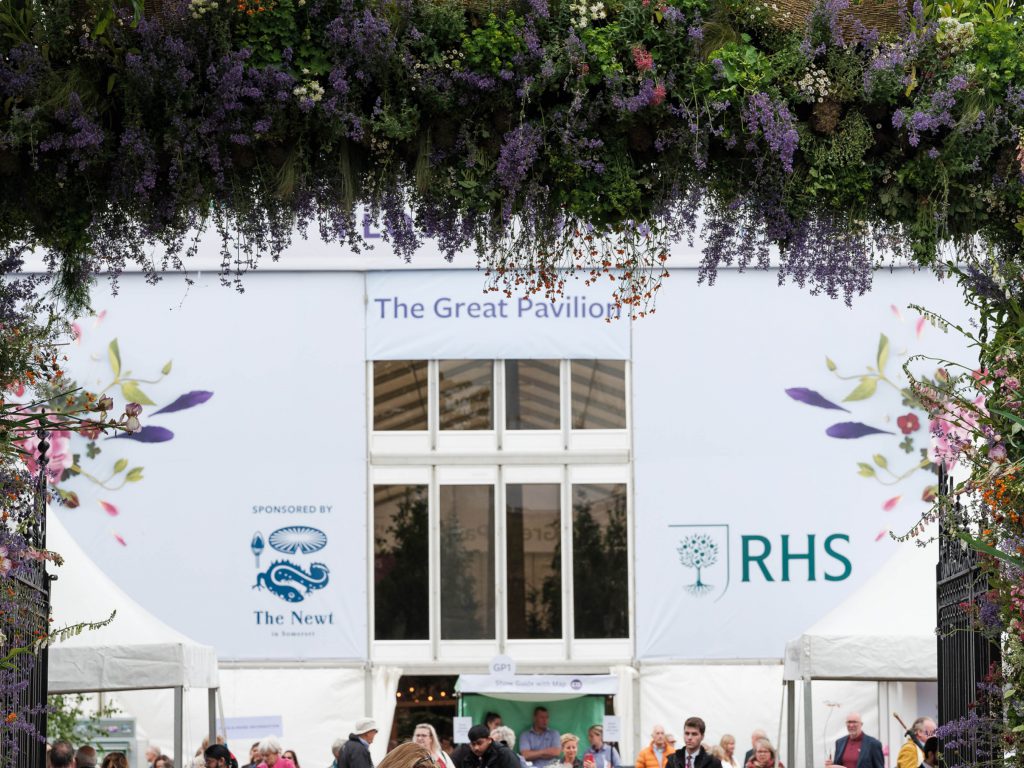 RHS Chelsea Flower Show is getting ready to bloom from 22 – 27 May, and as we prepare to shine a spotlight on the most precious of all pollinators – the bees – we'll be sharing more about the build-up here on the Journal and on our social media.
Led by Head Gardener Stephen Herrington and Head Beekeeper Paula Carnell, our garden and bee teams have collaborated on a pop-up Beezantium inspired by the attraction on our Somerset estate, to give visitors a fascinating bee's eye view of the world.
At this year's show, visitors will be able to step into the mysterious life of the bee at our scaled-up beehive, surrounded by an apiary garden of pollinator-friendly planting. Designed to help us understand the essential role bees play in our global ecosystem, the immersive feature garden revealst what happens inside the hive and the intrinsic relationship between the bees, us humans and the world.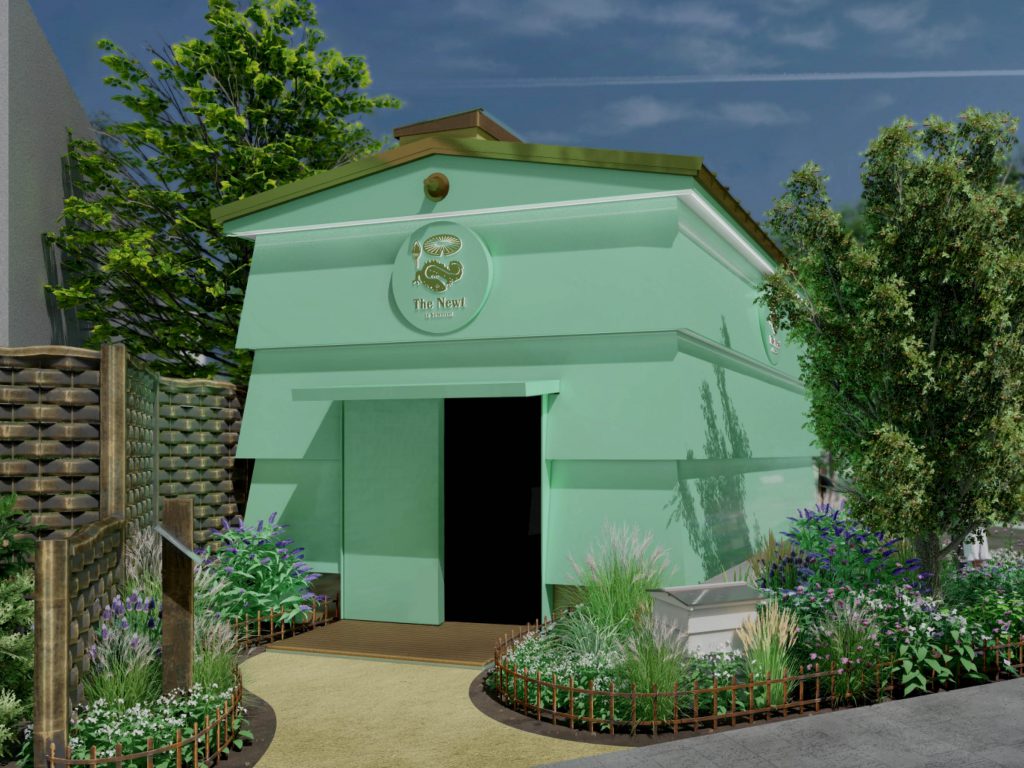 Dearly Beeloved
With decades of widespread chemical use and a shortage of food putting bees at huge risk across the UK, The Newt's 1,000 acres are home to 20 bee colonies, which play a vital role in The Newt's land management strategy. From funding research to creating plant corridors to encourage natural migration of pollinators across the landscape, we are committed to ensuring the estate offers a safe place for all pollinators.
Our bee conservation programme has been going strong since 2017, when we had just two native honeybee colonies and eight species of solitary and bumble bees. Six years on, our 1000 acres are home to 20 honeybee colonies and 26 species of solitary and bumblebees, all of which play a pivotal role on the land.
The team are passionate about ensuring the estate is a safe place for all pollinators, which means our honeybees are fed on their own honey supply and are chemical free. The result is that our bees have adopted the characteristics of the black bee, previously thought lost or exceptionally rare in the UK, and continue to buck the trend for mass winter losses, gently increasing each year.
Visit our Beezantium on the estate
If you've not yet experienced the Beezantium on the estate, make a beeline and book a spot. You'll learn more about our stripey friends and see a selection of our wild bee colonies in observation hives.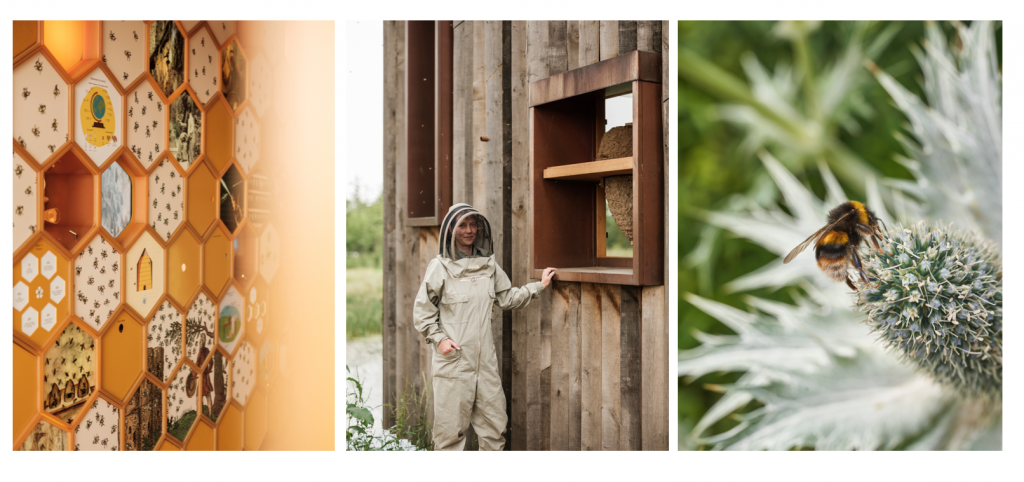 What's the Buzz about VIPs (Very Important Pollinators)?
🐝 Bees have existed for at least 100 million years and are essential to our ecosystem and the growth of any plant that makes fruits or seeds, from apples to coffee
🐝 One third of the food we consume is dependent on pollinators such as bees
🐝 It takes one acre of flowering plants and trees to feed just one bee colony
🐝 With around 20,000 varieties around the world, bee populations are under threat from what is also affecting humans, from environmental pollution to climate change
🐝 Bees are at their healthiest when they are resting. In the same vein, we encourage you to shift to a gentler pace on any visit to our Somerset estate.