Fresh from The Sea, The Sea
April 12th, 2023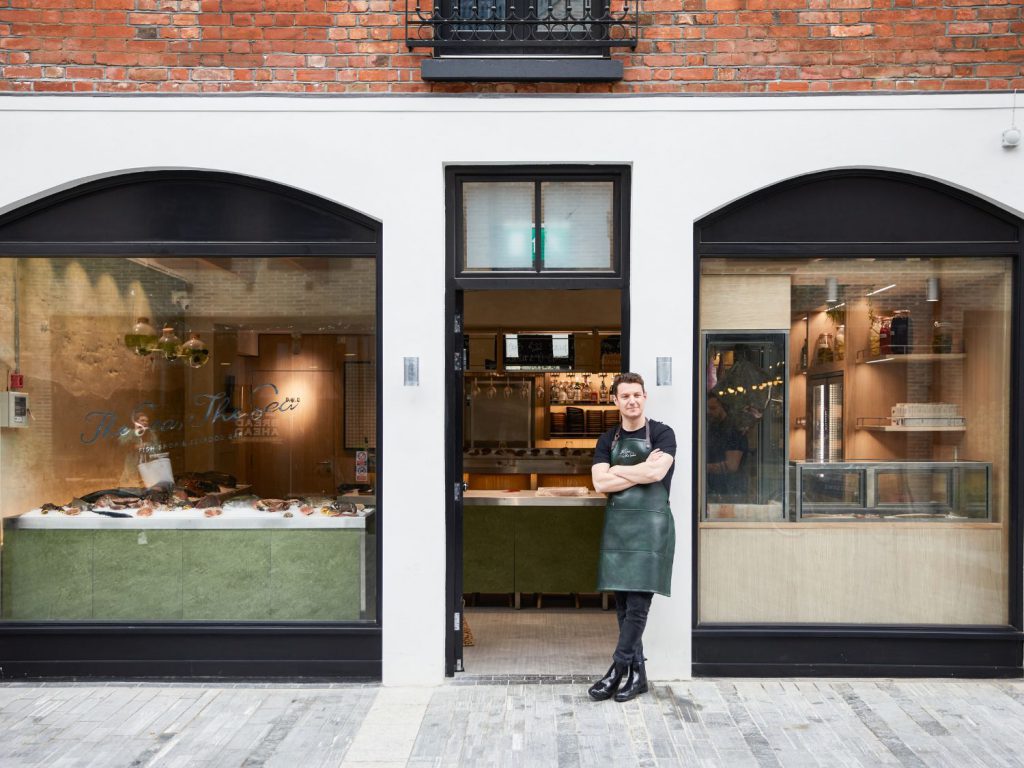 The provenance of ingredients is so important to us, and we know it is to you too, so we will be sharing more of our supplier's stories here on the Journal. We're lucky that Somerset is so close to the south west coast, where thriving fishing communities work with our suppliers 'The Sea, The Sea' to provide the freshest seasonal fish to our hotel and estate eateries, now also available for you to enjoy at home via our online shop. 
Starting out as a tiny fish shop by day and chic seafood bar by night on Chelsea's Pavilion Road, The Sea, The Sea has come a long way since opening in 2019. Expanding into bases in Hackney and Cornwall, the business has evolved into one of the UK's most trusted, truly sustainable suppliers, now delivering impeccably sourced fish to more than 100 of the best restaurants in the country, in under 24 hours from catch.
With a completely traceable chain from catch to kitchen, The Sea, The Sea work directly with the local fishing community who ply the waves for a living. The day boat fish enjoyed in our estate restaurants by our members and hotel guests can be delivered to your door at peak freshness and quality within just 48 hours of being landed, so you can recreate The Newt experience at home.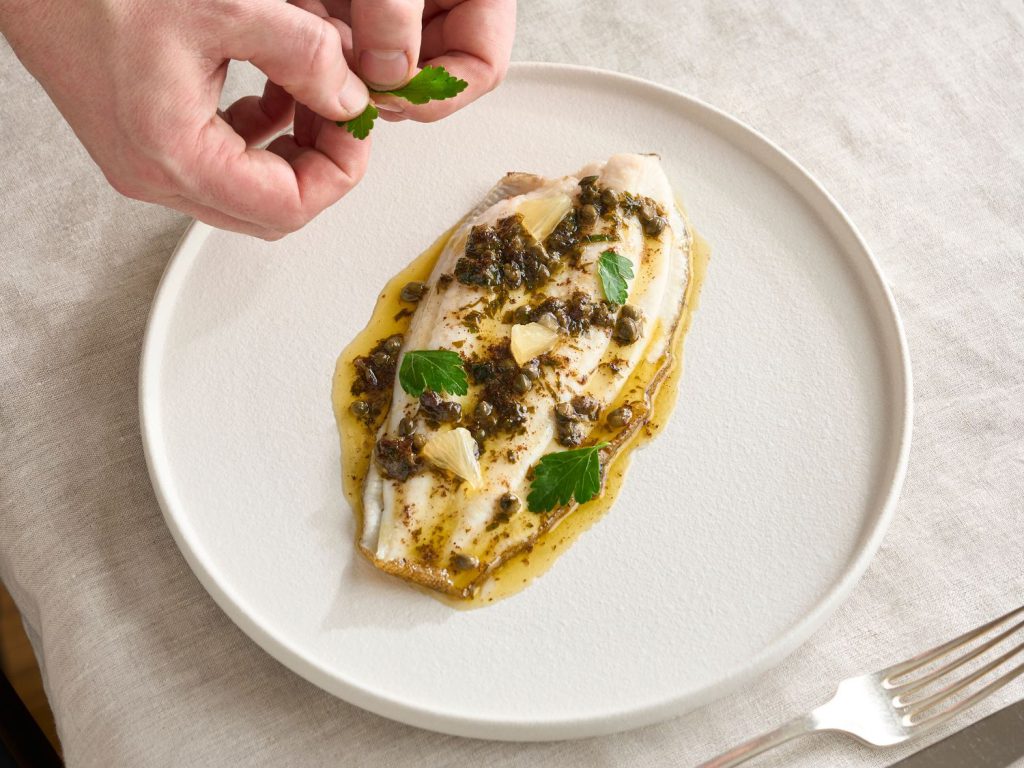 "I became obsessive about sourcing fish," says Alex Hunter, Founder & CEO of The Sea, The Sea, who had a popular group of seafood restaurants before setting his sights on the retail business. "We try to buy directly from fishermen and control every part of the journey ourselves, from catch to the customer. We source a lot from local boats in Looe and St. Ives and process our produce at our base in Cornwall, before driving it up to The Newt every night."
As advocates for regenerative fishing, The Sea, The Sea champion the repopulation of our native species and marine environments by only fishing from abundant stocks, using low impact methods. "Our ethos is all about trust and transparency," says Alex. "We give full catch information with every fish and have a real focus on seasonality; buying produce in peak season, which contributes towards maintaining the stocks."
You'll find the likes of sweet Porthilly mussels, day boat lemon sole, chalk stream trout and Cornish hake fillet over on our shop, alongside cooking tips from our Head of Food, Alan Stewart.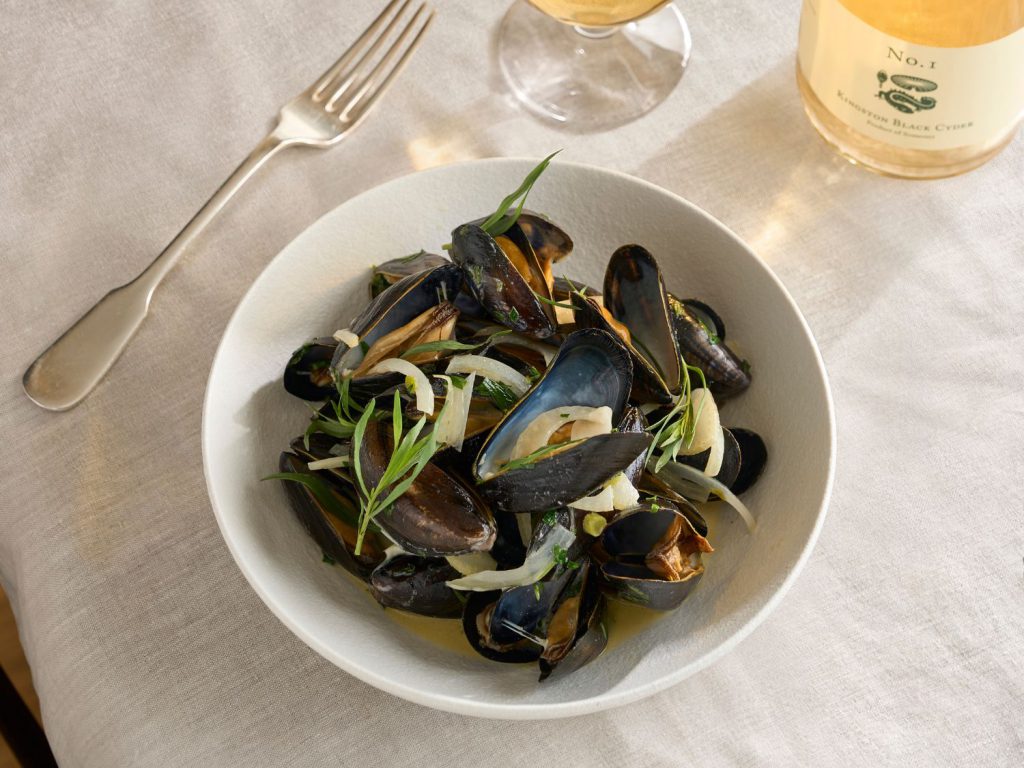 "We put quality and provenance at the heart of everything we source from outside the estate," says Alan. "The Sea, The Sea source the highest quality fish from the seas around the south west. Having fishermen, fishmongers as well as chefs and restaurateurs in their team, they know fish from sea to plate.
Having some of their own boats, means we know the fish is landed in the morning and delivered to us that evening. The Sea, The Sea have been supplying our restaurants with fish for two years now and the freshness and quality speaks for itself. Being on their route to London from the south west means we get fresh fish daily dropped at our door."
Drawing on our abundant Somerset produce, Alan recommends some of his favourite recipe pairings over at our online shop, from mussels with dry cyder and fennel to a Mediterranean-inspired hake dish inspired by fond food memories of his travels abroad. 
And Alex's favourite from our fresh new range? "Wild sea bass is great. It's line-caught, really plentiful at this time of year and incredibly delicious."