The Magic of Mushrooms
October 30th, 2023
Overseer of our controlled growing environments, Sam Harris, tells us about his mushrooming plans for the estate Mushroom House. From the arrival of local Somerset strains to new tinctures, there's a lot to look forward to on our plates and in our shops over the coming weeks.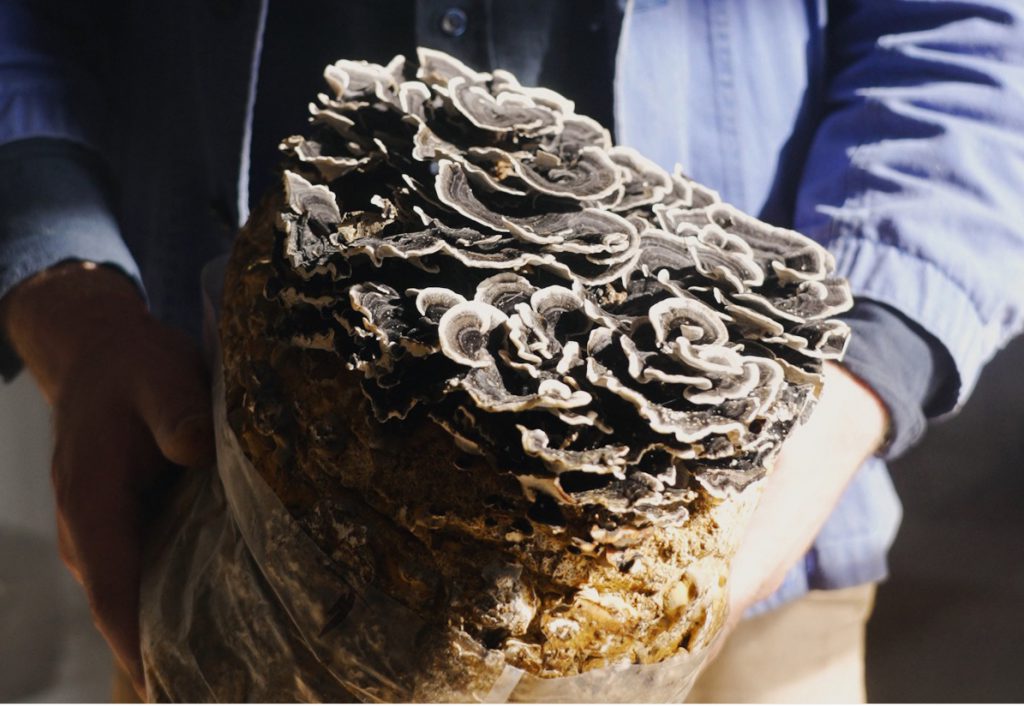 Hidden in plain sight, next door to the College Room by the Gelateria, you've probably never noticed the estate Mushroom House. "Previously people poked their head in and couldn't see much," admits Sam Harris, Controlled Environmental Agricultural Supervisor at The Newt. "It's got these beautiful wooden doors and there's just this tiny sign on the left, which has a mushroom image on it – it's quite mysterious. It's a completely underutilised space; it's beautiful," he says, effusively.
Sam has worked on the estate for almost four years, but it's only in the last few weeks that the project has been passed onto him in his new role; stewardship he shares with our Head of Productive Growing, David Rowley. "I don't know much about mushrooms at all," says Sam, "but none of us lied about that, we just embraced it. That's one of the joys of The Newt; the ability to get given these amazing projects and learn something new."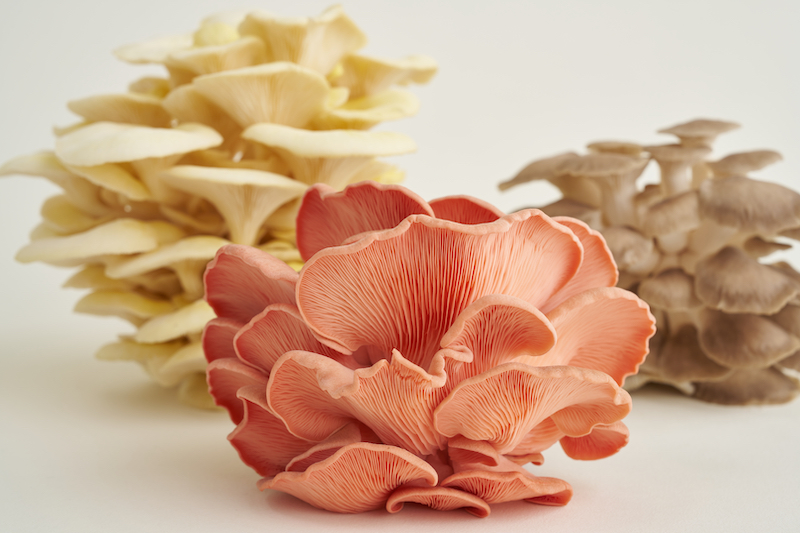 Having previously welcomed Bristol Fungarium in Clevedon to the estate to do one of The Newt's monthly Gather & Grow talks with the team, they were the obvious first port of call for some advice on how to grow mushrooms. Between Sam and David, they've been learning about how the space runs, and pushing to find out more about fungi blocks and aesthetic alternatives to the variety already in use. For those, Sam's found a new supplier working out of Riverford Organic's south Devon farm.
"Last week, we received our first few blocks, and we're lucky enough that they have local Somerset strains of mushrooms: Somerset Reishi (a medicinal mushroom, commonly used in tinctures), Somerset Lion's Mane and Somerset Oyster," he explains. "We've got another delivery today and we're slowly starting to gather in and make this room the visitor attraction that it should be."
Timescale-wise, the project's moving quickly: "It's starting as of now," says Sam. "We've got some really cool mushrooms coming through and within the next four weeks, the Mushroom House will be transformed with the blocks I want to use. We'll be growing for the chefs, the Farm Shop and e-commerce. We've got normal grey Oysters, Turkey Tails, yellow Oysters, Maitakes, Shiitakes and Lion's Mane. It has the potential to grow up to 100kg of mushrooms a week, so we've set ourselves that goal. As long as you set the environment right and the controls right, the blocks will pretty much give you exactly the same thing, constantly."
We ask about the growing process because Sam's making it all sound incredibly easy. "We've gone for fruiting blocks because essentially the proper name for the Mushroom House would be a 'fruiting chamber'," he explains. "Different mushrooms grow in different ways, but the ones we'll be growing come in sawdust from beech and organic wheat bran – both natural byproducts from other producers. You slit the bags they're wrapped in and as the moisture goes in and the temperature and airflow is where it needs to be, the mushrooms fruit. We harvest the mushrooms; the block then goes to the compost pad and gets turned into compost to go back into the garden."
With fungi popping up in the woodlands and across the fields as the cooler, wetter weather sets in, we wonder if the Mushroom House will be bound by the same seasonality. "We can grow all year round," says Sam, "but as the seasons change, there are better mushrooms to grow within the chamber. Even though it is a controlled environment, you have to flood in a huge amount of fresh air to circulate around the house. There are mushrooms that grow better throughout the winter and then as we move into summer there'll be other varieties to explore."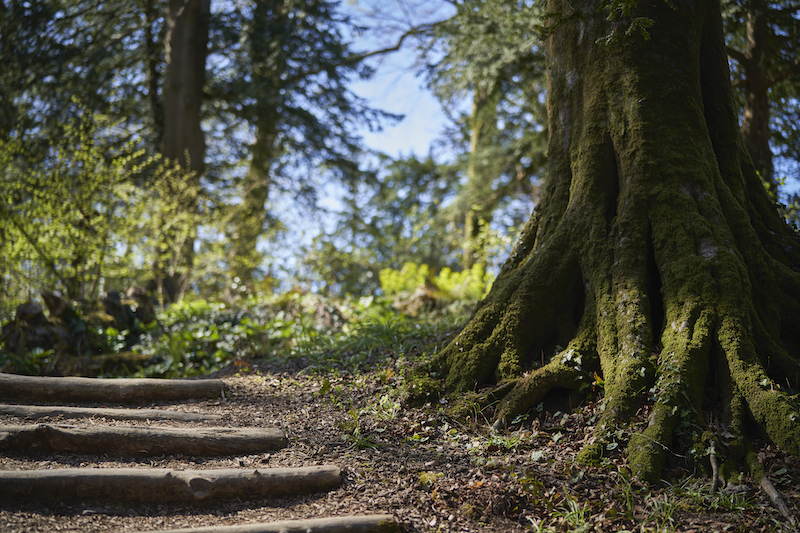 So, would he encourage members and guests to pop in and see the progress now? "I forget that the things I do every day, most people never see or never do," says Sam thoughtfully. "The door is always open for everyone to have a look and learn. I'm always bringing mushroom blocks out and chatting to people. It's so alien and unusual that it's a really fab talking point."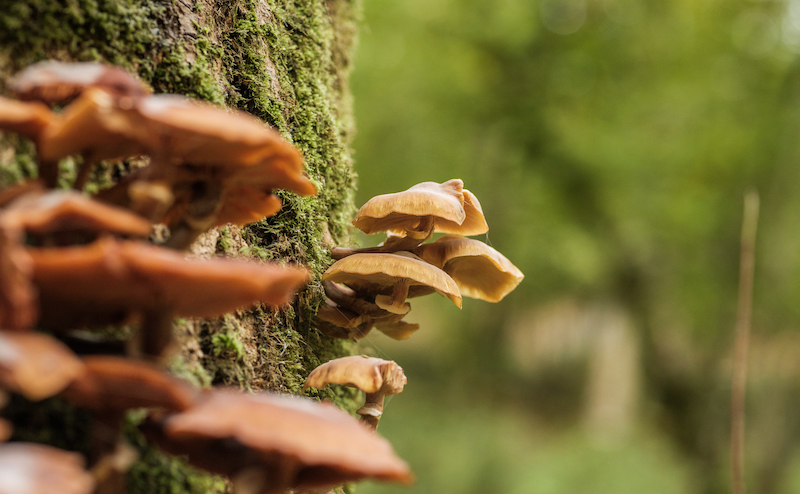 We press him for timings on when we can buy into the fruits of all this hard work. "I would like to think in the next four to six weeks that we'll have a really good thing going," he advises. "We'll have mushrooms going to our restaurants and for people to buy online or in the Farm Shop, such as a really beautiful mixed mushroom punnet to take home."
And can he choose a favourite variety? "I have all the different tinctures for things; I find them amazing," says Sam. "Lion's Mane is thought to improve cognitive function and is good for the brain; Cordyceps is good for focus, energy and performance and Chaga is rich in antioxidants and supports immune function – all of them have their own set of properties. We're going to be stocking Bristol Fungarium's tinctures in the shops."
We also probe on the mushrooms Sam likes to prepare and enjoy at home. "My favourite mushroom to eat, with what we're growing at the moment, is Shiitake," he says. "I'm a lover of Japanese food and a big ramen eater, so it's a mushroom I use widely within my cooking."
While this is just the start, and the beginning of a new mycelial network uniting teams and growing across the estate, "it's only going to get much better," enthuses Sam. "Between David and I, it's one of our big focuses – we're really set on getting the Mushroom House working to its full potential and making it a real talking point for the estate, all year round."