Magic & Mastery: About this year's Apple Harvest
October 2nd, 2023
With apple harvest underway for another year and a host of appley antics in The Newt calendar for October, we caught up with Cellar Master, Greg Carnell for all the latest juicy insights…
Q. Can you share a bit about where you are in the apple harvest process right now?
A. Apple harvest has already started. We've made our Winston 2023 vintage, all 21,000 litres ready for bottling next year. The main harvest for us starts with the first Kingston Black apples being pressed in the next couple of weeks and that will go on through until mid-late November.
Q. What might a typical day look like for the Cyder Team during harvest season?
A. The Newt is very different from other cideries in that we're still a visitor destination. So even though we're pressing apples, we're able to continue offering four Cyder Tours a day. We're also teaching cyder making on two Wednesdays in October and taking visitors on the Tractor & Trailer orchard tours running at weekends throughout the month. It's great to be able to bring others along on the harvest journey with us.
Q. What varieties of apples are you typically harvesting from The Newt's cyder orchards?
A. The classic bittersweets. Somerset is famous for bittersweet apples, with the likes of Yarlington Mill, Dabinett, Kingston Black and Harry Masters Jersey. Two more unusual show apples in our collection orchards are Cider Lady's Finger and Slack-Ma-Girdle: we'll throw the whole lot into our main blend, which has around 26 varieties in it.
We've got 70 varieties to choose from over 65 acres and 3,000 trees. We always pick two or three apples from every tree and put them on display for Apple Day Weekend. The trees are all quite young at the moment, so the expected harvest from our orchards will be anywhere from 15 – 20 tonnes this year.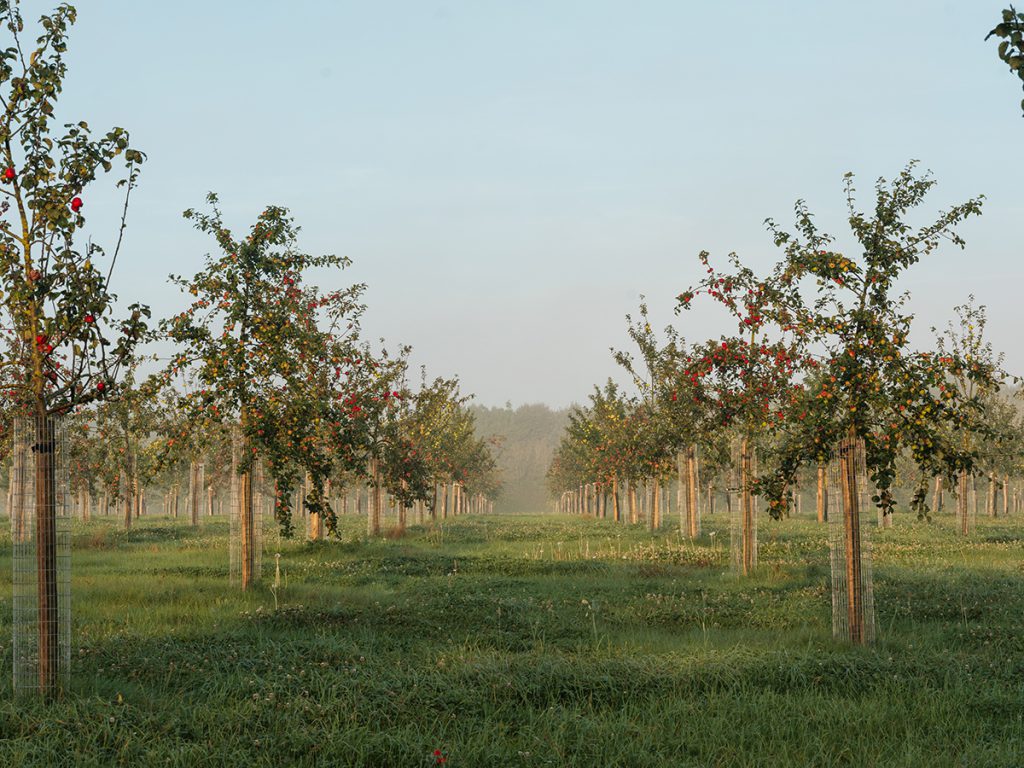 Q. Is it set to be a good harvest this year for 2023?
A. It actually is. I've been out to the orchards and tasted a lot of the apples. They ripen at different stages; anywhere from the end of September for something like a Morgan Sweet all the way through to very late November for something such as Vilberie, which is a very tannic cyder apple.
In our oldest orchard at the front, the trees are fully loaded, so we're really pleased. We don't shake any of the trees here, we just let them fall off in the wind and they'll stay OK on the floor, as the sheep are off the grass now. We sweep through the machines over those two months – an early, mid and late sweep – and that will make a lovely blend of cyder for our Signature Blend. I also mix apples in. I buy another 10 tonnes from my friend's 100-year-old orchard near Marston Magna. Some of the varieties he doesn't even know, they're lovely different colours: yellows, greens, reds and pinks. All those varieties bring different character, aromas and flavours to the mix. The more the merrier really, when it comes to a blend!
We also focus on the single varieties. I've got a really good crop of Kingston Black coming up from Melplash in Dorset near Bridport. We've got Dabinett coming in and also our famous local apple, Yarlington Mill.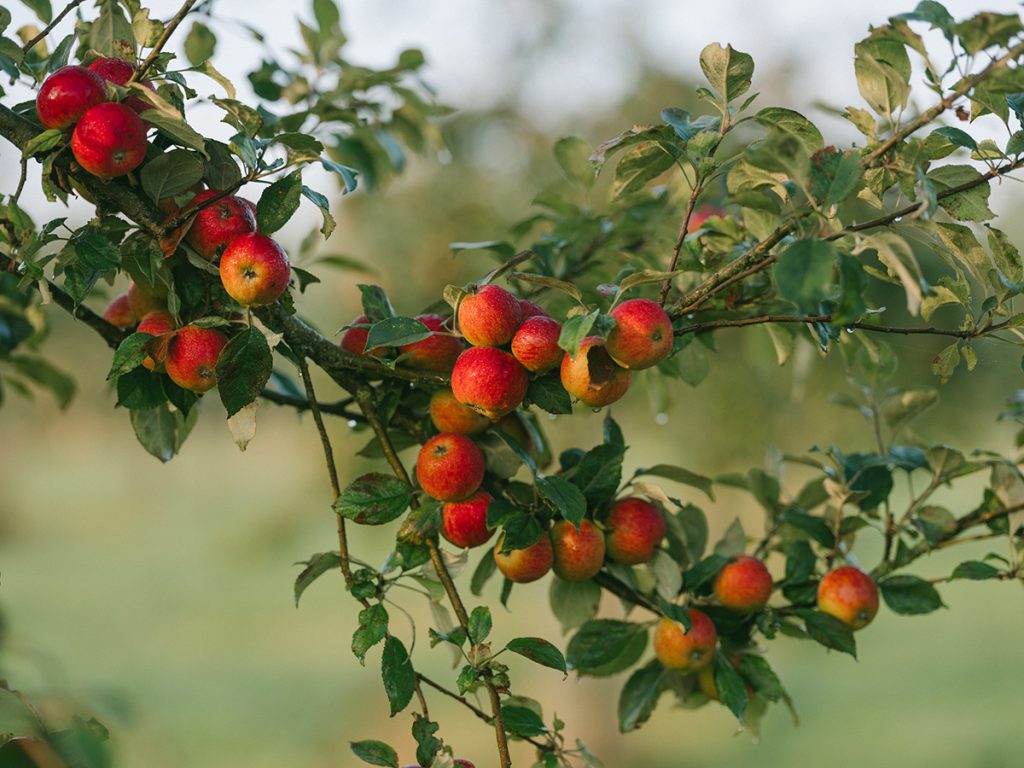 Q. At what point do you know what the 2023 vintages might be like?
A. Straight away. When you bite into the apples, you get a good flavour profile to see what the apple tastes like. Once you've pressed the juice, you can taste it and we also measure the sugar content. We don't make fixed recipes: it's all about making sure the true character of the apple comes through into the juice and cyder.
This is done by strict quality control of the fruit coming into the press. The whole process from the apple to the bottle is very much wine technology; not letting the juice or cyder oxidise and lose those amazing characteristics and flavours. 2022 is a great vintage for cyders; 2023 wasn't an especially sunny year, so I think it will be back to being really good.
Q. What's the best bit about harvest season?
A. It's a celebration time for us when the apples come in. The yard smells amazing and so does the cellar because of all the fermentation going on. It's fruity and just lovely.
Q. …any downsides?
A. The only downside is the weather. It's just one of those key factors that can really affect everything. I buy apples in for speciality juices, so if there's a really bad storm and apples are knocked off the trees, it just limits how much we can make.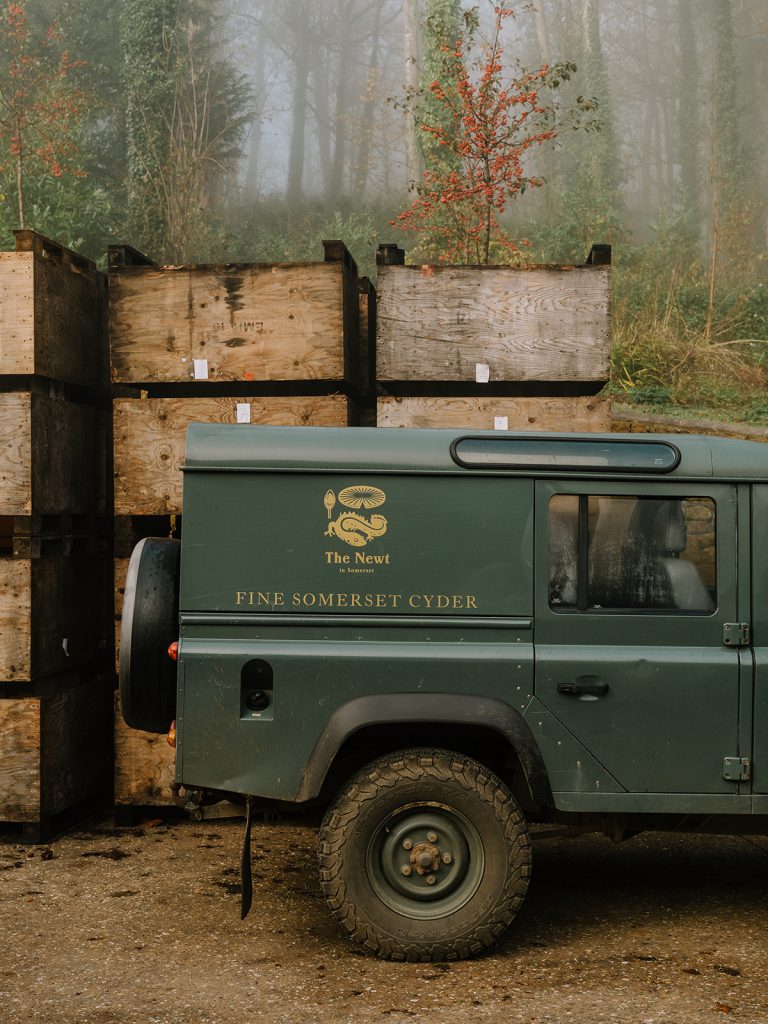 Q. Can you give us a sneak peek of what Cyder Club members can expect in their next tasting box?
A. My next Cyder Club box and tasting is geared towards cheese pairing. I'm going to include Single Variety Cyders perfect for cheese and we'll be supplying crackers and chutney. When we do the Zoom tasting at the end of the month, I'll invite our members to buy cheese in advance, so we can taste them together.
Q. And any exciting Cyder Club specials on the horizon for your members?
A. We're going to take the apples from each orchard and separate them out. We've got four main cyder orchards, but one of them is just Dabinett, so we're going to do Gore, Grisway and Home Ground single varieties. I'm also doing a very special Yarlington Mill Ice Cyder. There'll be some experimentation with smaller tanks, using different varieties of apples coming in – it'll be lots of fun.
Q. Can you tell us about the upcoming Apple Day Weekend celebrations, starting with the Banquet dinner on 20 October?
A. On the Friday night, Cyder Club members and Garden members can come and have a five-course apple-themed dinner at the Garden Café, with Tamworth pork belly and cyder, and cyder puddings. It gives us an opportunity to pair fantastic cyders with the dishes Beth, Dale and the team have put together and it works so well.
If you're interested in history, we have two great guest speakers coming along. Bill Bradshaw, author of The World's Best Cider, and Alan Stone, who's a cider expert and maker from Shepton Mallet. I'll be hosting. It's a lovely evening and a precursor to get everyone ready for the Apple Day celebrations the next morning.
Q. And Apple Day Weekend itself?
Apple Day Weekend, running over 21 & 22 October is one of the big annual events at The Newt, and my whole team will be involved.
On Saturday and Sunday people bring their own apples in to press, or we supply the apples and children and parents get a chance to cut and press the apples to make juice to take home. There'll be apple games, live music, a steam engine, cyder tastings and tours through the orchards.
The team is buzzing and excited. It's the one time of year where you celebrate cyder and being part of it and share in the passion for apples with families and communities. That's what Apple Day stands for: bringing communities together, celebrating tradition and sharing the harvest.
Q. Anything else to add?
We're just in a really good place with the Cyder Team. Our cyder is fantastic, we've won so many accolades recently- including a special Great Taste award for the Ice Cyder – and I'm really proud of what they do.
Apple Day Banquet
20 October, 6.30pm at the Garden Café, £75pp
Apple Day Weekend
21 & 22 October 9am – 6pm, included in membership
Join Cyder Club
Join our club for just £40 a quarter to receive exclusive and limited-edition cyders alongside our signature styles, all pressed, aged and bottled in small batches on our Somerset estate. Plus, Cyder Club members get £20 off Apple Day Banquet tickets.