10 Tasks for the Garden in February
February 7th, 2022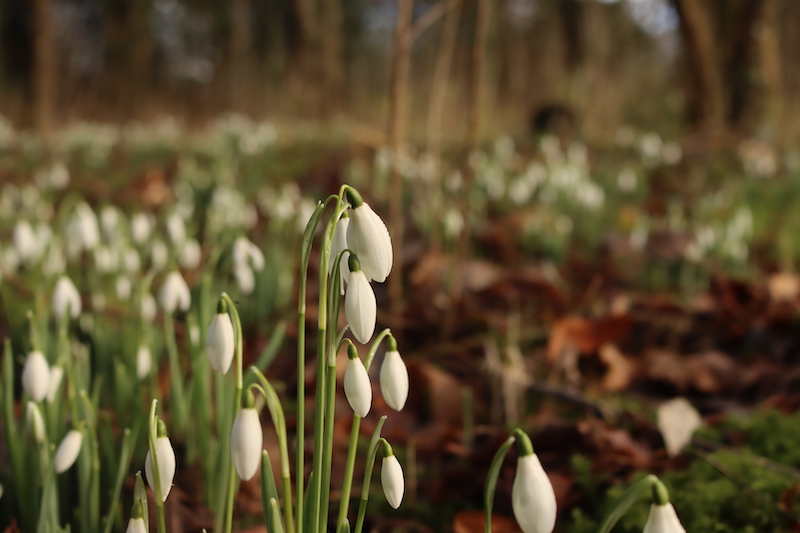 The snowdrops are emerging, the blackbird's call grows bolder and the first colourful harvest of the year gleams tantalisingly in the darkness: forced rhubarb. With the days now ever so slightly lighter for longer, spending time in the garden is becoming all the more appealing.
February is another useful month to prepare and plan, with the joys of spring on the horizon. Here at The Newt, our garden team are digging into the first 'Hort Courses' of the year and we're getting ready to wake our apple trees from their winter rest, with late winter pruning and preparations for Wassail.
Here are some essential tasks for your to-do list this month:
Edibles
Finish winter-pruning of fruit trees such as apples, autumn raspberries and blackcurrants and soft fruits.
Chit the first potatoes. Use old egg cartons to make homemade trays and stand them in a light, frost-free place.
Weed thoroughly, focusing particularly on vegetable beds. Cover with a thick layer of garden compost.
Plant bare-root fruit trees, bushes and canes. Make sure these are well watered in dry spells, but also check the ground isn't frozen.
Plant rhubarb in enriched soil.
Greenhouse
Deep clean the greenhouse by washing and glazing inside and out to let in as much light as possible
Start planting summer bulbs in pots indoors. We suggest agapanthus, begonias and liatris.
Garden maintenance
Coppice hazel – watch our YouTube masterclass on coppicing and constructing a wattle fence, HERE.
Finish rose pruning
Install nest boxes ready for nesting birds in spring