Down on the Farm: About Regenerative Farming
January 17th, 2022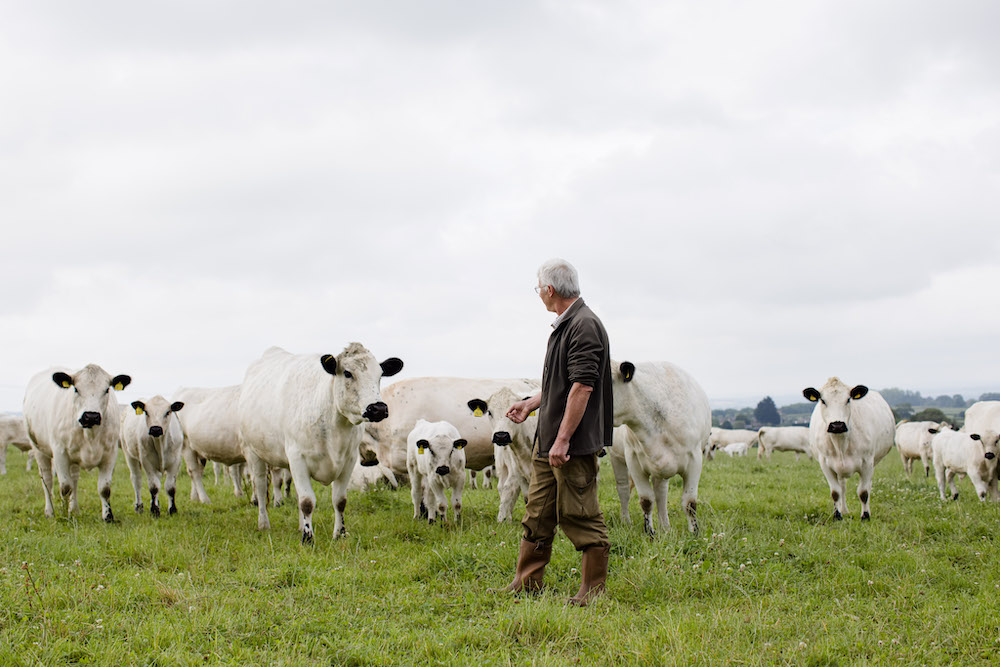 As proud farmers, we're happy to see this month's #Regenuary campaign shining a positive light on producers, suppliers and chefs advocating regenerative farming methods across the UK. Whether you follow an omnivorous, pescatarian, vegetarian or vegan diet, there is a lot to be learnt from the ethos of this approach. That's why we've caught up with Estate manager Sue Seager, to hear more about her approach to land management and the farming methods she and her team live by.
Sue Seager has been involved in the management of the Estate's land long before it was known as The Newt. Working with our own farmers Jim Pitcher and Andy Finch, plus a number of highly respected, organically certified farmers, alongside our chefs, gardeners and woodland teams, she strives to implement a regenerative approach to farming and land management. Not only working in harmony with nature, but also yielding the great tasting produce you've come to know and enjoy.
Though not absolute, this approach aims to replicate natural, regenerative processes that combine food production with environmental stewardship. According to Sue, this type of system improves the health and productivity of our farmland and wider ecosystems, while also reducing the impact on the land through less cultivation and chemical control.
One of Sue's top priorities over the years has been soil health. With a minimum tillage rule firmly in place, we have just celebrated six years of pesticide-free practices across the Estate farmland, reducing soil disturbance and protecting the complex network of fungal hyphae, worms and worm-holes that live beneath the surface of the ground.
In addition to this, Sue and the team have also introduced nitrogen-fixing herbal leys. These are temporary grasslands made up of legume, herb and grass species, that improve soil structure and fertility and capture more carbon from the atmosphere, transferring it to the soil as organic matter.
Animal welfare is also at the top of the team's agenda. Our animals are incredibly well looked after and well fed. Our British Whites are a suckler herd, meaning they stay with their mother for at least six months, which is better for their overall welfare. The animal's diet is mainly made up of grass and sometimes includes a little barley (grown on the Estate, so we know exactly how it has been farmed and processed). We recently introduced seaweed into their feed, an initiative said to reduce methane and help prevent the spread of TB.
Between the gardening and Estate teams, we are running an ambitious growing campaign to help facilitate our farm-to-table approach. This will give us the freedom to grow interesting and rare varieties whilst ensuring the freshest produce ends up in your basket and on your plate. So whatever your dietary preference, you can be safe in the knowledge that all food grown at The Newt has been produced and served with the most regenerative, ethical practices in mind. An approach we will continue to uphold and explore not just throughout January, but for many generations to come.