National Treasure: News from the Parabola
February 28th, 2023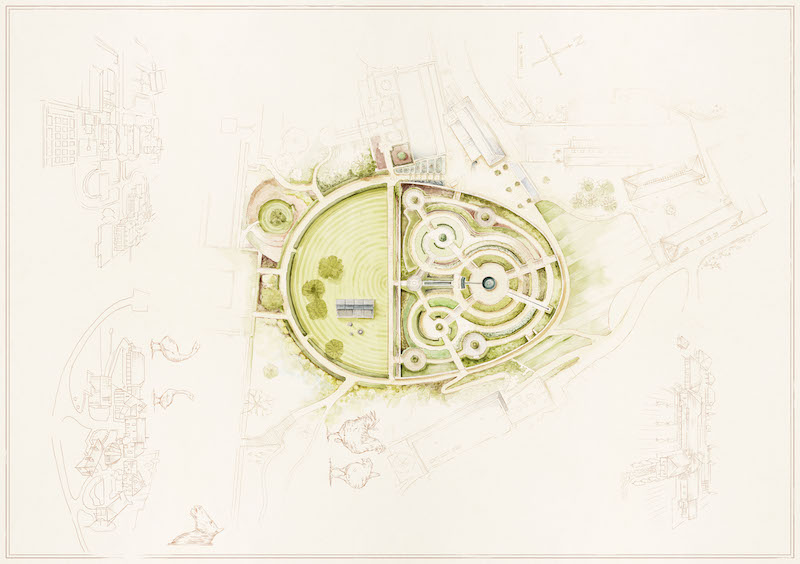 Wander into the Parabola at this time of year and you'll likely spot Specialist Fruit Grower Andy 'Apples' Lewis tending to our 300 strong apple varieties.
At the core of our formal gardens, this walled garden concealing a maze of apple trees representing every apple growing county in England (with Wales, Scotland and Ireland also represented) has just been awarded official National Collection status; ensuring that this treasured apple collection will be an important resource for generations to come.
The team has been busy labelling the trees (all 680 of them!), so visiting members and guests can learn more about our apples, their history, and where they're from.
Having already tackled the currants and gooseberries, the late winter prune of our apples and pears is underway. Looking after fruit trees is not just about pruning, soil and plant health; it's an artform. Andy and his team have adopted a predominantly French style of pruning, blending it with English techniques.
"We use a customised version of the traditional modified Lorette system of pruning our fruit trees with additional techniques to create beauty and interest in our gardens."
Andy was inspired and mentored by Gilles Guillot, head gardener at Prieuré Notre-Dame d'Orsan, in France.
"Gilles is not just a master of his craft but a wonderfully humble and interesting character. He taught me almost everything I know about trained fruit. He taught me not only wonderful skills and techniques in the garden but most importantly the fun to be enjoyed with gardening and creation of gardens for other people's enjoyment also."
Andy runs seasonal workshops on pruning and grafting, allowing participants to get hands-on, enjoy the satisfying experience of making the trees more aesthetically pleasing and productive and gain an understanding of his classical French methods to take home.
Ask the Expert
Get the inside track from Andy on successful apple tree pruning and grafting in our small group session workshops. There are still a few places available for this week's Wassail Prune, where you'll also get access to this private estate event that always goes off with a bang.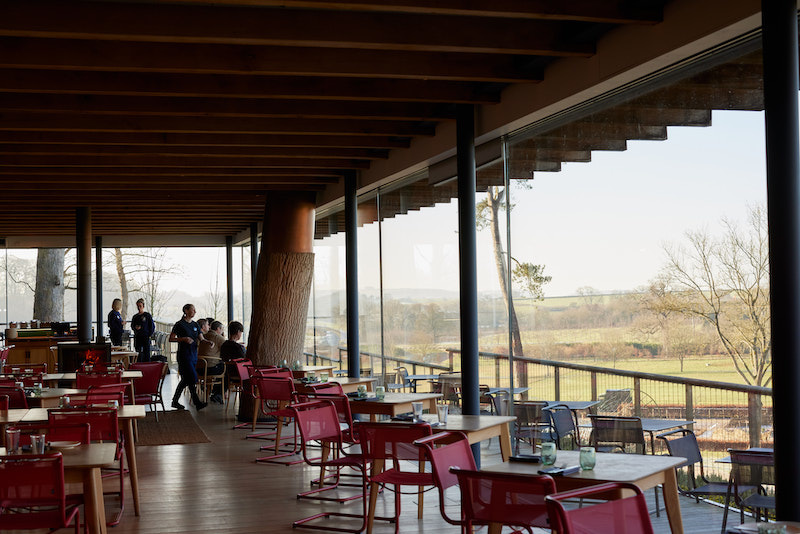 Best Seat in the House
The Garden Café has sweeping views of the appley action and celebrates everything you can see out of the window on a clear day. Book in for breakfast or lunch showcasing the season's spoils, or simply drop in for tea and scones or coffee and cake.