Meet the Forager
November 8th, 2021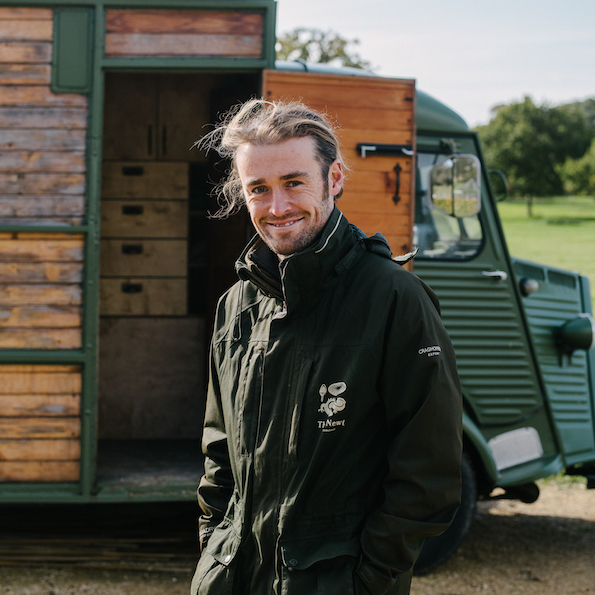 Our Estate Forager Will McElhinney lives near Frome with his partner, daughter and Herbie the cockapoo. An ex-geologist and keen home cook, Will joined The Newt as a vegetable grower and is now focussed on working with the culinary teams across our hotel restaurants, providing ingredients throughout the year to use on their menus.
It's a busy time of year for Will as the hedgerows and woodland come to life with all manner of tasty treats that our chefs put to good use in the kitchens. But we took some time to ask him a few questions…
Why do you love foraging?
When it comes to ingredients, you can't get more seasonal, local or low impact. Our chef Alan Stewart often says of our food ethos: "if it grows together, it goes together" – and it's just as true with the outer edges of the Estate as the vegetable beds. You can create delicious seasonal meals by letting nature dictate the components.
What are you harvesting right now?
At this time of year we have rosehips, sloes, haws, woodruff, sweet chestnut, crabapples…and hopefully, some estate truffles in time for the Fungi Supper that I'm excited to be co-hosting.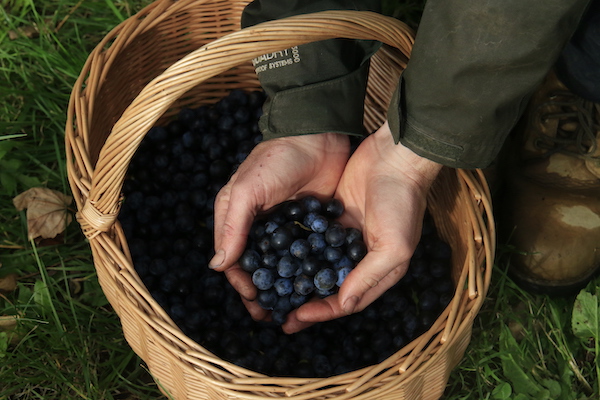 Favourite foraged ingredient?
If I had to say one thing that everyone should forage for, it's nettles. They grow everywhere, are easily recognisable and are a super healthy (and versatile) springtime ingredient.
What did you do before joining The Newt?
After working as a Geologist and then as a secondary school Geography teacher, I spent some time working on organic farms across Europe learning about food production, from olive cultivation in Umbria to soft cheese in France. I then studied the Principals of Horticulture with the RHS and set up my own market garden in Somerset, producing heritage vegetable varieties and cut flowers for a local customer base.
What are your career highlights?
Over the last two years, I've had the opportunity to push the use of estate-foraged ingredients across The Newt's various outlets, which has been totally unique. Working with high-end chefs on a daily basis who are keen to showcase those ingredients in their menus is pretty special – as was tasting the first Forager cocktail in the hotel bar.
What are you best known for around the estate?
Popping up in random places armed only with a basket!
What do you do in your free time?
Whiling away the hours on our allotment as a family, Herb included. It turns out rhubarb stalks are great teething toys. Pre-parenthood, we used to be keen cyclists and paddle boarders…maybe again one day!
Something that might surprise us about you?
I spent some time as a goat herder in France, learning all about milk production!