Recipe: Panettone Bread & Butter Pudding
December 20th, 2021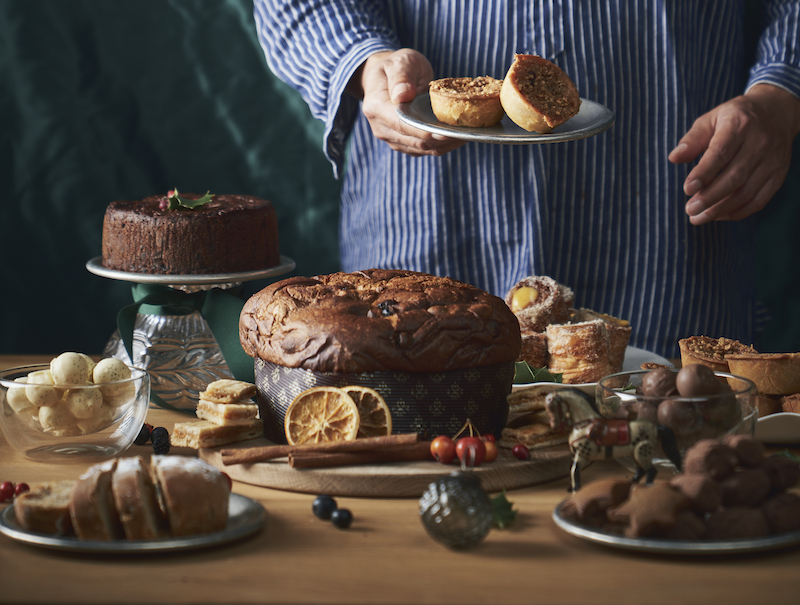 From chefs in the heart of Italy, our panettone is a Christmas staple given a Somerset twist. A rich buttery bread with apple chunks and cinnamon, it makes the perfect bread and butter pudding to provide some comfort and joy this festive season. Try our Estate Head Chef Alan Stewart's recipe:
Ingredients:
1 x The Newt's Apple & Cinnamon panettone
12 x egg yolks
340g sugar
1pt milk
1pt cream
50ml cider brandy
100g raisins
100g butter
1. Take a deep square baking tray and grease with butter.
2. Slice your panettone into quarters and each quarter into slices. Butter these and layer in the dish.
3. Whisk the egg yolks and sugar together.
4. Place the milk and cream into a pan and bring to the boil, then slowly pour in the sugar and egg yolks whilst whisking.
5. Return your pan to the hob and simmer over a low heat, stirring constantly. It should thicken after about 5 minutes so that it coats the back of a spoon.
6. Turn the heat off and add the cider brandy and raisins.
7. Pour this over the panettone and bake at 140°C for 30-35 minutes until set, then remove from the oven and leave to cool.