Sirloin Steak with Wild Garlic & Winter Savory Butter
April 19th, 2021
"It's our duty to look after these animals; if we are breeding them to eat, they should have a really good life and enjoy the best quality feed." – Sue Seager, Estate Manager.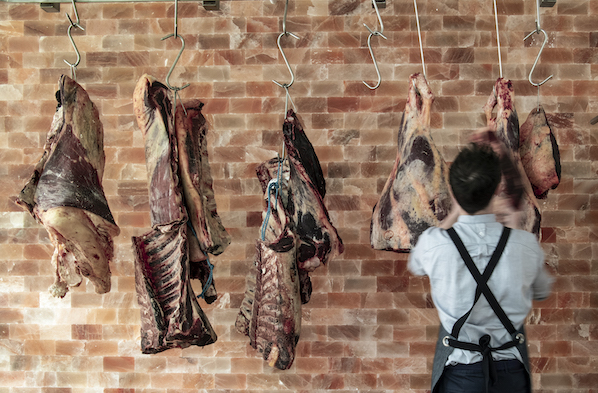 Our livestock help us manage the land, with mixed grazing rotations helping to improve the longevity of the grasses they eat. Cattle take the taller grass, then sheep nibble further down; keeping the grass healthy and the meat full of flavour.
They are taken to a small local slaughterhouse to cause as little stress and travel as possible, then returned to the estate for Head Butcher Lloyd and the team to carefully dry-age red meats in our Himalayan salt room.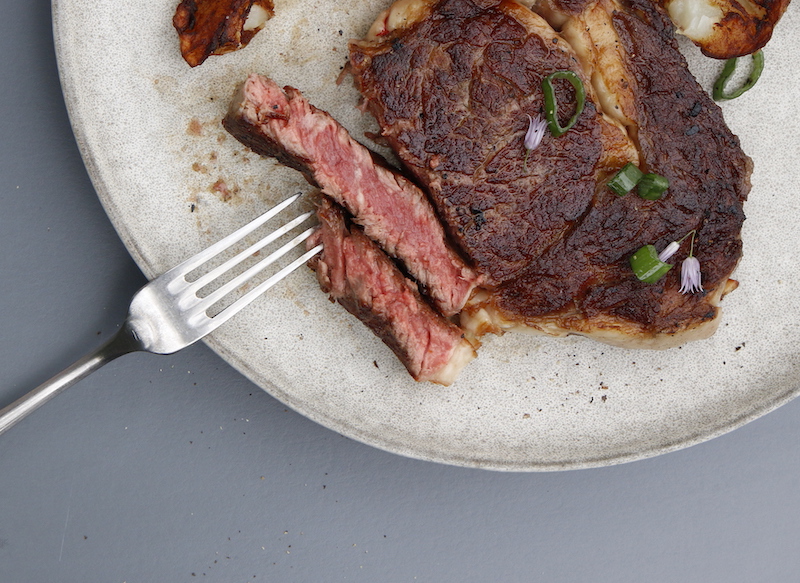 Searing the Perfect Sirloin
Our Estate Head Chef Alan Stewart shares his recipe for cooking a 250g sirloin steak, along with a seasonal butter made with foraged wild garlic:
Remove the steak from the fridge one hour before cooking to take the chill off the meat. Season well with salt and freshly cracked black pepper.
Place a heavy bottomed frying pan over a medium to high heat.
Add a splash of oil to the pan (this can be vegetable or olive oil, depending on your preference) and heat until very hot.
Place the steak into the pan and cook undisturbed for two and a half minutes.
Turn the steak over and cook for a further two and a half minutes.
Using a pair of tongs, sear the outer edge of the steak.
At this stage the steak should be cooked rare.
If you prefer your steak cooked medium rare, place in the oven for two minutes. Continue to leave in the oven for a further two minutes for each cook point.
Once cooked to your liking, remove from the pan and leave the steak to rest for 8 minutes somewhere warm. This will allow the meat to become more tender and juicy.
Wild Garlic & Winter Savory Butter
250g salted butter, softened
1 shallot, diced
20g winter savory, finely chopped
50g wild garlic, finely chopped
Add all the ingredients to the softened butter and mix well.
Set in the fridge and use as needed (we suggest generously) to accompany your steak.