Ground Work
April 5th, 2021
"The health of soil, plant, animal and man is one and indivisible."

Eve Balfour, founder of the Soil Association.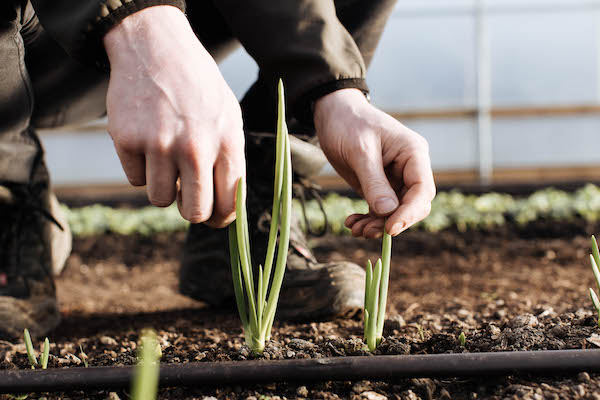 The Newt in Somerset is located east of Glastonbury; a place referred to by Geoffrey of Monmouth – a key figure in the development of British historiography and the tales of King Arthur – as 'Insula Avallonis' or 'the isle of fruit trees'. Just the setting for an English country working estate.
Traditional English country estates comprise fine houses like Hadspen House, gardens, and outbuildings like a Cyder Cellar and Threshing Barn, all surrounded by farmland.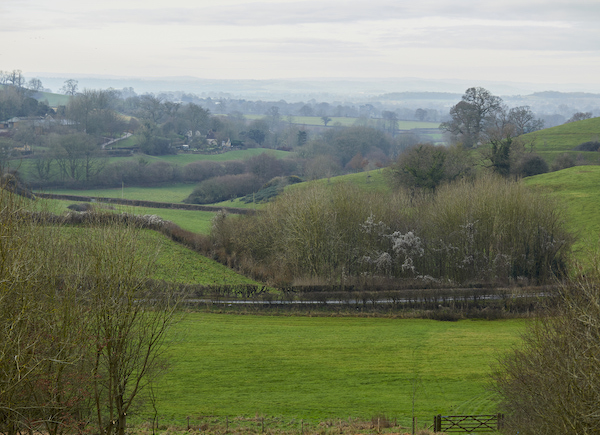 Hadspen House is thought to have started as a farm in the 1600s and continues to expand its farming practices today. As custodians of the land, it is our duty to not only utilise it, but nurture it. For us, this all starts in the soil: the crops we sow, the gardens we grow, the livestock we rear.
Our farm embraces long forgotten ideas and species once popular in a pre-industrial farming era. Rather than driving a high output in one area of agriculture, we encourage a 'patchwork quilt' landscape to improve biodiversity from the ground up. With livestock that contribute to their surroundings, each helping to improve the longevity of the grasses beneath their feet. We care for the land that feeds us.
The land is rightfully shared with wildlife. This is true both above and below the surface of our soils. Many soils can contain up to one million earthworms per hectare, weighing around a tonne. Add this to the myriad of symphylids, springtails and other soil-borne insects and it means there is far more weight of creatures living beneath the surface of our soils than we see above. To look after them, we need good soil structure.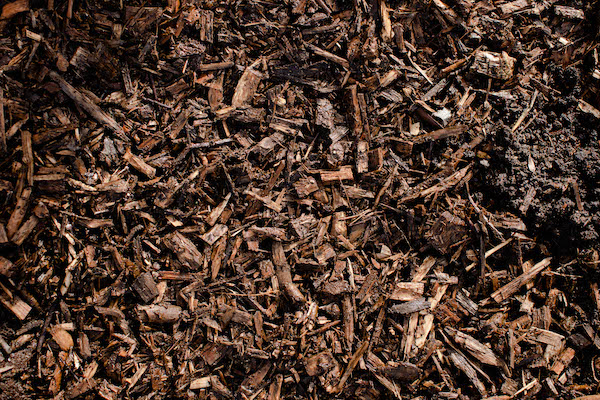 Earthworms work hard on our behalf aerating and improving soils; we, in turn, help them in their task through our carefully selected crop rotations and cultivations. One of the most important contributions we make to soil health is staying positive; that is, the positive ions (cations) contained within our soils. Elements like magnesium improve the health of our cattle; sodium improves the taste of our grass; and potassium improves the health of the grass itself. The capacity of our soil to exchange these elements (the 'cationic exchange capacity') is maintained by increasing organic matter contained within, thereby sequestering carbon.
Above ground, our trio of livestock – sheep, British White cattle, red and fallow deer – do their part to work the land together, enhancing our landscape and the quality and flavour of the meat. 
Many commercial farms routinely worm their stock with synthetic wormers, which not only leads to drug-resistant wormers, it kills dung beetles and other insects vital to soil health. In order to avoid using synthetic wormers, we carefully manage our livestock to prevent infestations of worms; we don't automatically worm, but test for worms and plant anthelmintic plants which are natural wormers (such as chicory, sanfoin and birdsfoot trefoil), and conduct rotational pasture management to avoid infestations.
All of this because it's our duty to preserve the land for future generations; and our pleasure to share finely crafted farm produce with you.
Walk the Pastures
Want to learn more about our farming ethos? Click HERE to catch up on Good Friday's IGTV Dawn Walk – a walk around the pastures meeting the livestock with our Estate Manager, Sue Seager.
Butchery Masterclass
Brush up on your butchery skills in a small-group Zoom masterclass with Head Butcher, Lloyd Tucker. Lloyd will lead you through boning a leg and French trimming a rack of finest Somerset lamb. Available in fresh delivery areas – click HERE to book now and receive all the materials you need.