Cocktail Hour: The Grove
August 9th, 2021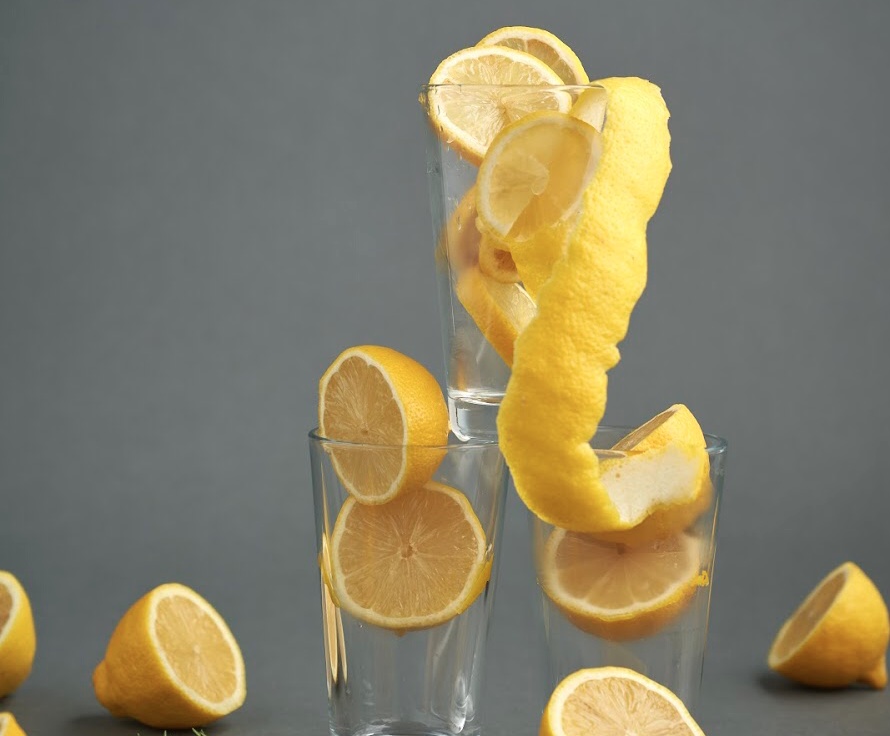 It's August and that means an extra sharp, little-bit-sour and little-bit sweet ingredient focus here on the Estate: lemons. And not just any lemons; fresh in from our friends on the Bablyonstoren farm in South Africa, Eureka lemons have arrived in our kitchens by the bushelful. Ripe for turning into homemade lemon curd for our Bakery's zingy lemon tarts, or squeezing every last drop into our seasonal lemon cordial, our chefs, bakers and even bartenders have been given a new zest for life indeed!
Without further ado, over to resident Bar Manager, Anna Horsfield as she shares her latest creation for a summery, citrus-based cocktail.
In her own words: "The great thing about this cocktail is you can increase the recipe and make a batch to suit whatever garden gathering you're having this summer. Zingy and refreshing, I've written the quantities for a single serving below, but if you've got a pitcher in mind, just multiply everything by four (or six, eight) and you've got yourself a summer party in the making!"
The Grove Cocktail
Makes one serving, or multiply by four to make a pitcher.
Ingredients:
45ml Limoncello or The Newt Lemon Liqueur
125ml iced tea
25ml fresh lemon juice
Method:
First up, ice. Add a generous amount to a tumbler or large gin goblet.
Nonchalantly pour in your ingredients – no matter the order.
Stir to combine.
Sit back, toast to something or someone, and sip, preferably in the beating sun.