Honey, Yoghurt & Oat Face Mask
July 12th, 2021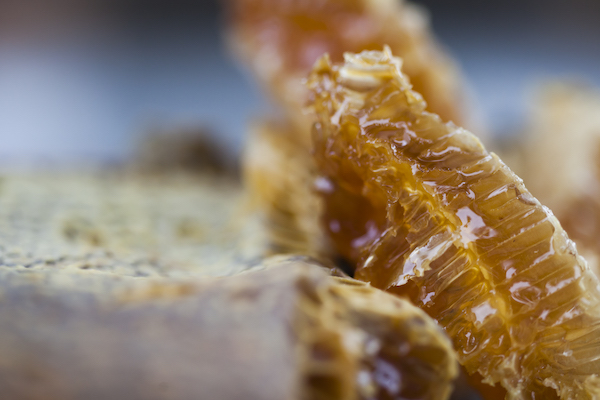 We like to think that bees are alchemists, and honey is magic. As well as having numerous health benefits when eaten raw, honey has been used as an ingredient in skincare and cosmetics ever since the Ancient Egyptians.
Our Head of Wellbeing Franziska Lang shares her insight into the healing benefits of honey, and her recipe for a face mask designed for sensitive skin, that will leave you naturally hydrated.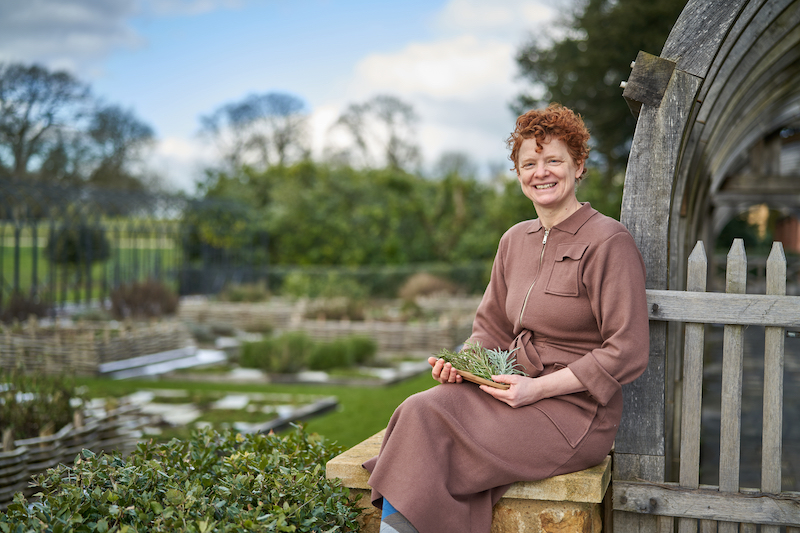 To make 1-2 face masks, you will need:
2 tablespoons powdered oatmeal or finely ground oats
1 tablespoon natural yoghurt
1/4 teaspoon honey
Chamomile tea, lukewarm (optional)
Water, as needed
Method:
Blend the oatmeal in your kitchen blender
Mix all ingredients together, adding a few drops of water (or chamomile tea) at a time until it forms a paste
Gently apply to your face
Leave to work for 10 minutes
Remove with cool water and a cotton cloth
For even better physical and mental results, do the following steps before applying your mask:
Soak a washcloth in warm water
Rest it on your face and take three long, deep breaths
Apply mask and proceed as above
The warm cloth will open the pores of your skin and increase blood circulation, helping the mask to do its magic. The breathing will give you a sense of calm.

Benefits of ingredients:
HONEY
Moisturising: The sugars in honey act as a natural humectant (a moisturising agent that pulls water from the lower layers, to the top layer of the skin) and emollient (covering the skin with a protective film to trap in moisture). This increases water content and reduces skin dryness, even after the honey has been washed off.
Exfoliating: Honey is a gentle exfoliant due to its crystalline structure, helping to remove dead skin cells.
Healing: Honey's natural antiseptic properties help to prevent infections and protect wounds. Great for acne prone skin and teenagers!
OATS
Soothing: Oats contain zinc that is said to reduce inflammation. Their mild pH can also help to cool down the inflamed skin.
Protection: Oats shown in clinical studies to help strengthen the skin's barrier function and thus protect it from environmental triggers like pollution, or hot and cold weather.
Hydration: Due to oats containing high concentrations of starches, they have water-binding properties, helping to keep skin supple and hydrated.
Cleansing: Oats contains saponins (natural soap), which have cleansing properties. Additionally, the texture of oats has a light peeling effect, removing dead skin cells.
CHAMOMILE
Soothing: Soothes the skin and reduces redness.
Slows signs of aging: The polyphenols and phytochemicals (micronutrients and plant compounds that are found in plants) in chamomile are known to speed up cell regeneration, reducing the appearance of fine lines, wrinkles, and scars. The polyphenols also protect your skin from environmental damage.
YOGHURT
Exfoliating: Yoghurt contains lactic acid – an alpha hydroxy acid that gently help to dissolve dead skin cells.
Soothing: Like oats, yoghurt contains zinc which helps with inflammation.
Allergy Warning:
If you have allergic reactions to pollen, celery, or other bee-related products, steer clear of using honey on your skin.
Click HERE to shop a selection of honeys at our online shop, including one of our favourites: Black Bee Honey, produced here in Somerset.